Hurray For The Riff Raff: Young Blood Blues Review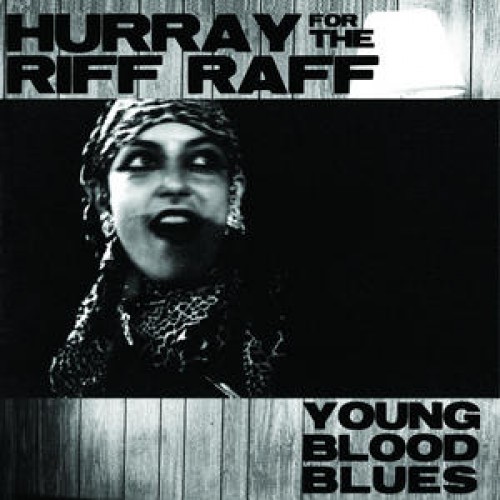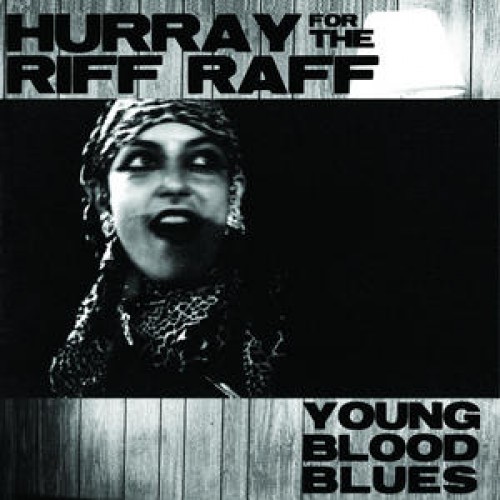 76/100
"It's a slow walk from the bottom to the top" declares Hurray For The Riff Raff's Alynda Lee Segarra in a moment of introspection on the unfortunately named New Orleans band's recent record.  It's a walk that Segarra doesn't appear to have yet completed, since most of her band's new songs still deal with the darker corner's of the human psyche.  Throughout Young Blood Blues, HFTRR's sophomore release, Segarra tackles depression, drugs, heartbreak, and more depression like they are demons with whom she's shared more than a casual acquaintance.   
Somewhat surprisingly considering its generally darker tone, Young Blood Blues doesn't quite affect as much empathy as previous effort, the exquisite It Don't Mean I Don't Love You, made all the more beguiling by the fact that the band isn't doing anything dramatically different.  They are still playing the stripped down, Appalacian-folk-meets-southern-bluegrass old timey tunes that have come to define their sound.  Segarra is still singing her confessional gender-nuanced lyrics in a lovely and world-weary alto.  The instrumentals, from banjo and accordion to guitar and organ if anything sound even better and more skillfully handled than previously.  So what then exactly is the problem? I mostly chalk it up to the melodies, which though they are some strong moments on Young Blood, still don't quite reach the epic catharses of the group's previous effort.  
Still Young Blood has its moments.  "Slow Walk" brings a hoe-down's worth of plucky fiddle and banjo to Segarra's mournful lyrics, creating a waltz-like cadence that is both beautiful and bittersweet.  Sparely accompanied by banjo and horn, "I Know You" also presents the Riff Raff at the stripped down best.   The titular track contains a few blues clichés like "I got heartbreak like a river" though it still largely succeeds due to a fantastic array of understated instrumentation as well as the weight of Segarra's emotional honesty (even if it occasionally comes out in an overused turn of phrase). "Take Me" and "Sali's Song" also represent high points, the latter sounding influenced by Skip James' religious subject matter and spooky "ooohing."     
In contrast though tracks like "Too Much of A Good Thing," "Is That You" and "Calmly" seem a little lackluster, with melodies that don't particularly resonate or in "Too Much of a Good Thing"s case, just take too long to get their footing.   Still, even the worst of Young Blood's material is pretty decent by any band's standards, and such criticism shouldn't be taken as a condemnation at the least.  Hurray For The Riff Raff are a very talented, criminally under-known band who have the chops to be playing much larger stages.  Young Blood Blues may not be their very best work, but its mostly only because their last record is a hard act to follow. 
     — Jon Behm
Hurray For The Riff Raff – Slow Walk
Hurray For the Riff Raff will be playing a show in Minneapolis on October 5th at "Club M" (not the real name) the West Bank's most notorious "secret venue."
Hurray For The Riff Raff:          Myspace
.