Cate Le Bon: Me Oh My Review (Recycled)
Cate Le Bon has been one of my favorite songwriters ever since I first heard her first split 7" back in 2007 – the Welsh folk singer is probably one of the most underrated artists around today.  To celebrate the just announced U.S. release of last year's Me Oh My (one of the best records of 2009) here is a reprint of our album review from that year.  Me Oh My will officially be available via the Control Group on May 4th.
(originally published 11/25/2009 on Culture Bully)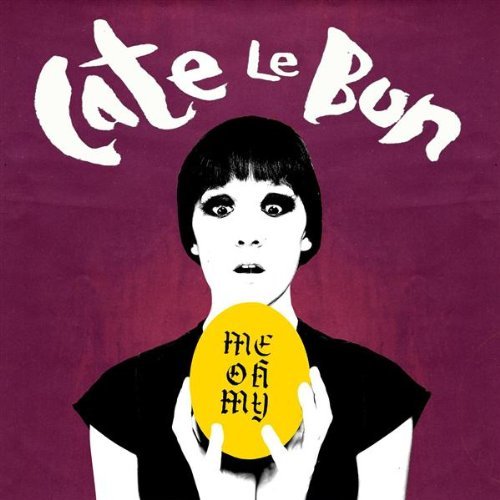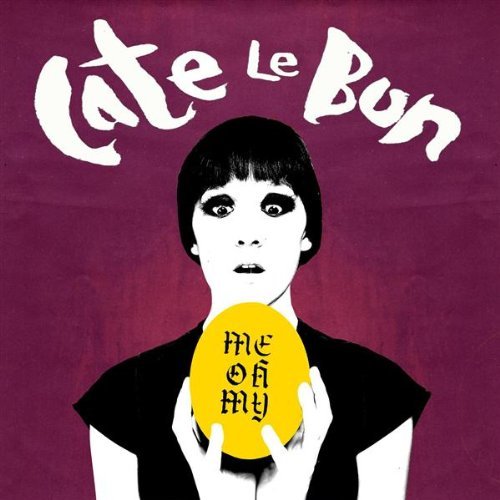 92/100
Welsh songwriter Cate Le Bon has made herself difficult to pin down over the past couple years. After making her national debut as a guest vocalist in Gruff Rhys and Boom Bip's weird electronic/hip-hop collaboration Neon Neon, she released a couple of singles that were rooted in traditional American country ("No One Can Drag Me Down" and "Disappears"). Next up was a Welsh language psychedelic folk EP Edrych yn Llygaid Ceffyl Benthyg, which was terrific but completely impossible to understand without a grasp of the language. Now she has finally released her debut full length, Me Oh My, an effort that seemingly combines all three main areas of her background into a delightfully strange listen.
The underlying theme in Me Oh My is still pretty folksy throughout, but it is punctuated by electronica and '60s psychedelia, the latter strengthened by Le Bon's vocal resemblance to Velvet Underground muse Nico (compare a photo of Nico to Le Bon and you'll see she even looks the part). The self titled track opens up the record with the singer's melancholy musings accented by sharp keyboard thrusts that begin with a dancy cadence but dissolve into mush by the song's finish. As in all of Le Bon's tracks, the shifts are understated and the weirdness doesn't so much assert itself into her music as much as it creeps in slowly with the help of nuanced instrumentation. "Sad Sad Feet" and "It's Not the End" adhere more exclusively to acoustic folk structures, but the formula stays fresh in Le Bon's beautiful voice and awkwardly accented English. The best example of this is the gorgeously spare album finisher "Out to Sea," which is propped up solely by Le Bon's lyrical verse.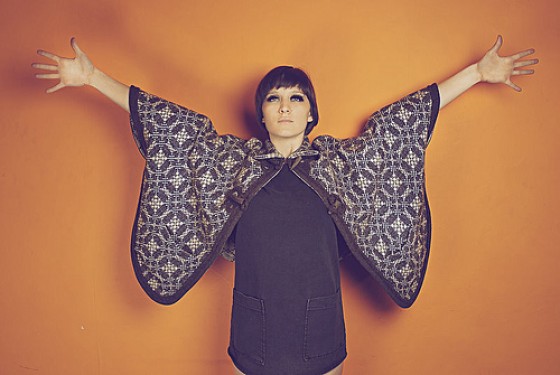 Le Bon gives a cursory nod toward country in the dusty ballad "Shoeing the Bones," however where she really shines is in Me Oh My's more psychedelia-influenced latter tracks. "Eyes So Bright" is a standout, a song that wouldn't sound that out of place on 1967's Velvet Underground and Nico, except with tinkling Casio in place of Sterling Morrison's guitar. "Burn Until the End" starts as a lean haunting folk song but eventually snowballs into a chaos of screaming electric guitar and drums. "Hollow Trees House Hounds" is about as close to a rock song that Le Bon gets, but it too is tempered into something more mind-bending thanks to the singer's idiosyncratic voice.
Le Bon he has yet to make a huge splash on American shores, possibly due to the fact that she hasn't done much touring here (though somehow I managed to miss her when she was at SXSW last year). Me Oh My is certainly one of the most exquisitely crafted records this year though, so with a little exposure that could all change soon.
— Jon Behm
Cate LeBon – Shoeing the Bones