Moonstone: NR-123:-45 Review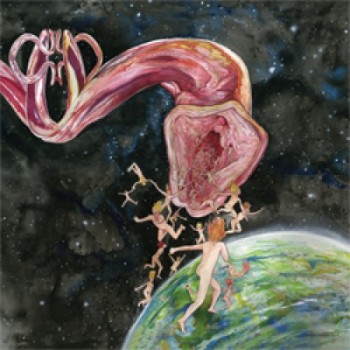 76/100
Pseudo religious prog? Spoken word space music? I could go on, but I think it is safe to say that there is not an easy title to describe the music of local group Moonstone. The band, who are releasing their debut record NR: 4; 3.1-3, are not afraid to try out something different. While it will not be for everyone, and will probably have a limited shelf life for many, it at least needs to be acknowledged for its scope and brevity.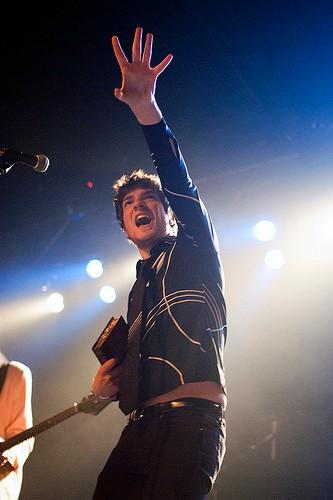 The album is only 5 tracks long, but it still is a solid 32 minutes long, with the first track, "Introduction," not actually containing any music. The "lyrics" are delivered in a fashion that sounds like a new age preacher on a mescaline bender. When the music does kick in on "Erotic Banquet," it comes across with a seriousness that you may not expect after hearing the mind bending sermon that starts the record. There are funky keys, bouncing bass and stabbing guitars that spread out over eight highly funky and intriguing minutes, at moments sounding more than a little like Daft Punk. "Fragments of Court Document" goes back to the brain rot of the spoken word portions, which found me itching to hit the next button to get back to the music. "Crossroads" is the track that sounds most like a song on the album, with actual singing and an invigorating drum beat pushing the song forward. The record ends with the 10 minute "The Death of First Earth," which wraps together all of the various parts the band has introduced over the course of the album. The track weaves through various different sections, with some singing, some spoken word and quite a few different, but equally great, musical sections.
The band are clearly talented and the "lyrics" are somewhat entertaining, although the joke gets a little old near the end. In the end, this is a CD that won't be for everyone, but is going to be in constant rotation for the people who really connect with it. The group has taken the path of most resistance, with dense, dramatic and overtly analytical music and singing. The question each person will find themselves asking if whether they think the ideas presented are cheesy and trite or forward thinking and engaging. I lean towards the later, especially concerning the music, and am looking forward to where this supremely interesting band will go next.
     -Josh Keller
how many plays did shakespeare write
free restaurant coupons
how to report a scam
too much fiber
langerhans cell histiocytosis