Live Review: A Place To Bury Strangers + Big Pink
Thursday night found two band, seemingly moving the same direction musically, that really showed to me how much the intangibles can really change how you perceive a band.  One group seemed to rely exclusively on their music, making little to no concessions towards the crowd, while the other group seemed chained to their "rock star" attitudes.  The unfortunate part for me is that the group who was doing it right, A Place to Bury Strangers, was the overlooked and under appreciated opener, while the showboaters, Big Pink, received glowing admiration from the good sized First Avenue crowd.
A Place To Bury Strangers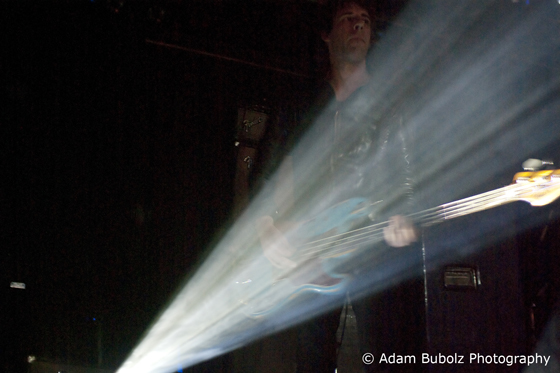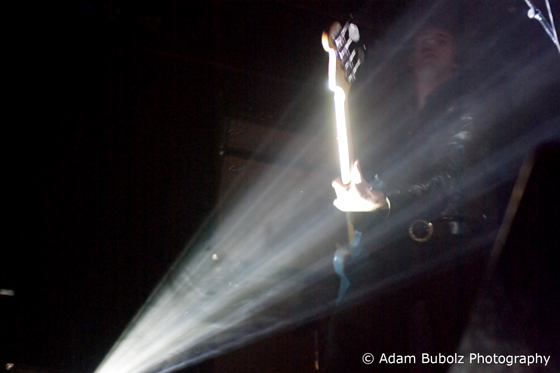 A Place to Bury Stranger made the most of its three members, with a blistering wall of sound that really brought their industrial/shoegaze sound to live.  The group played a 40 minute set mostly shroud in darkness, with occasional bursts of light showing the group pummeling away at their instruments.  The music was abrasive and demanding, but still found the best aspects of the shoegaze genre, which occurs when the noise is never the apex, but simply a means to further expand their songwriting.  Their last two CD's have both been excellent, so the group had plenty of material to work from.   While the kids in basketball shorts getting drunk on expensive mixed drinks waiting for "Domino's" didn't seem to appreciate the group, hopefully they will come back again soon as they proved to be one of the best bands out there right now doing what they are doing.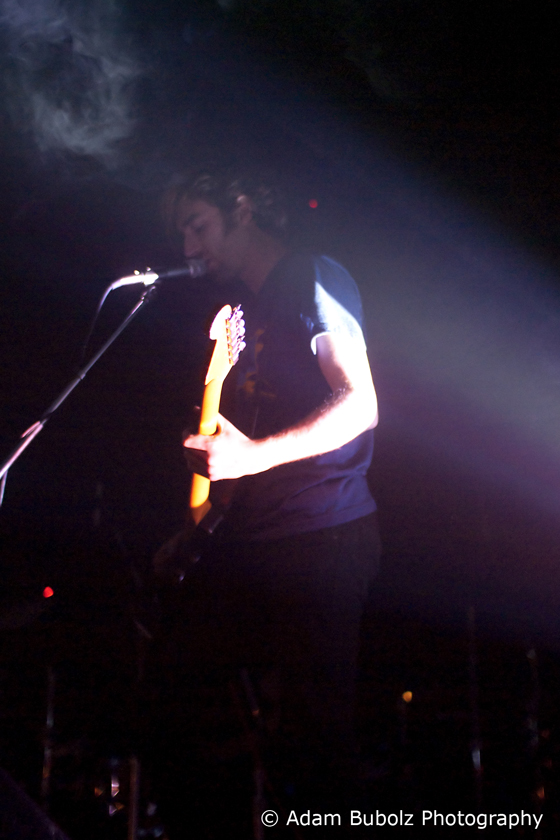 The Big Pink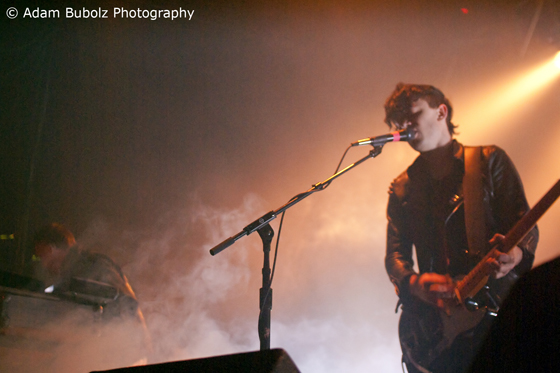 While The Big Pink seemed to share A Place to Bury Strangers love for shoegaze, the group clearly had roped in a bigger fan base, which became evident by the shrieks of joy when they hit the stage.  That adoration, which more than likely came in the form of liking "that one song," was not felt equally by me as I saw a band I have never really fallen for for the second time in six months (weird, I know).  The group seems to work especially hard to play the role of "rock stars," jumping up on monitors, showing off to the crowd, and hamming it up every chance they could get.  While the crowd at First Avenue seemed to love it, it really did little to nothing for me.  Maybe things improved in the second half of the set, but like the first time I saw them, I left well before they were done.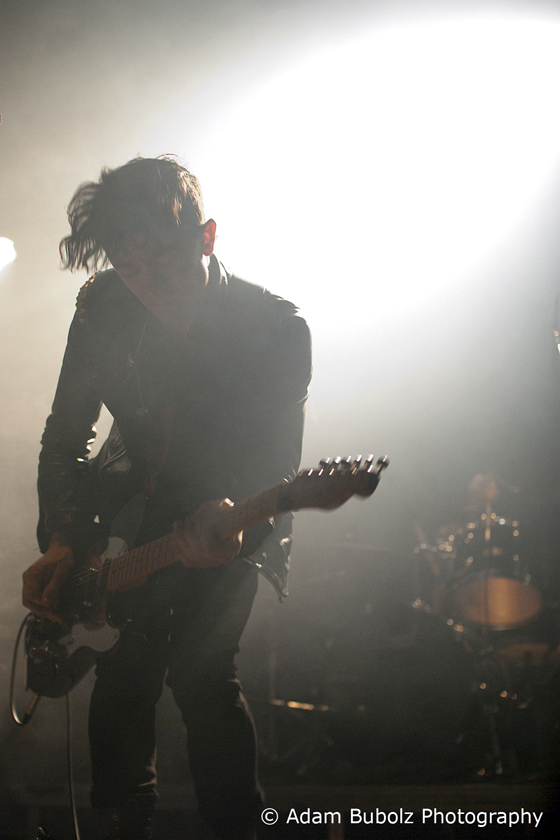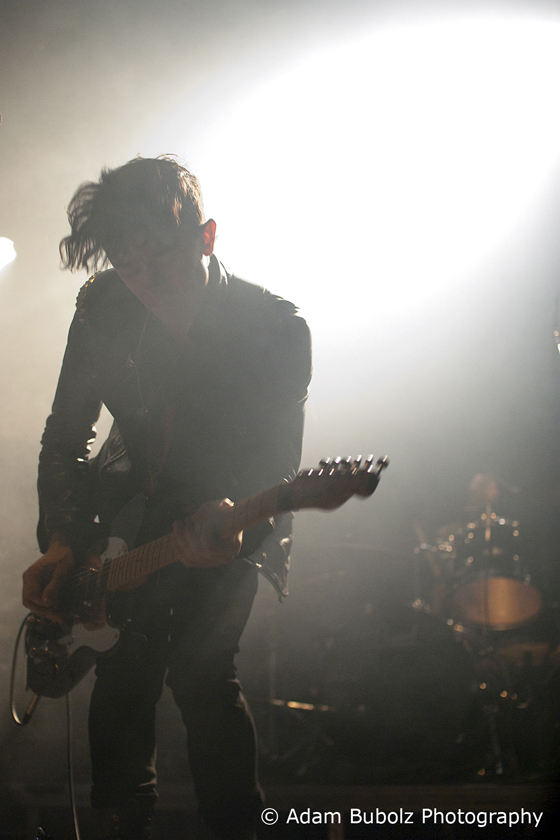 See more of Adam's photos from the show at City Pages.