We Went There: Black Lips at the Varsity Theater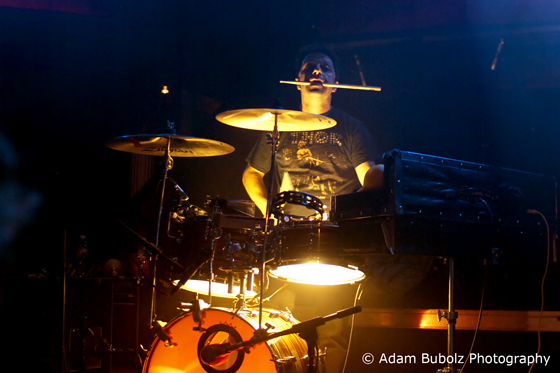 After jetting from the Spoon show, we rolled into the Varsity Theatre just in time to see the Box Elders striding onstage. The ramshackle three piece proceded to ramble through 40 minutes of short bursts of garage rock energy. Using stand up drums and featuring a bass player with a double neck bass (bass and guitar) and a guitar player featuring a double neck guitar (6 string and 12 string), the group didn't look the part of a band creating such a classic sound. Trading off vocals, the group touched on many of the same genres as the nights headliners, weaving in garage rock, psychedelic and acid fried country. I would venture to guess no song lasted more than three minutes, which is a testament to a group that feels no desire to add any uneccesary components to what really is needed to make catchy, timeless garage rock.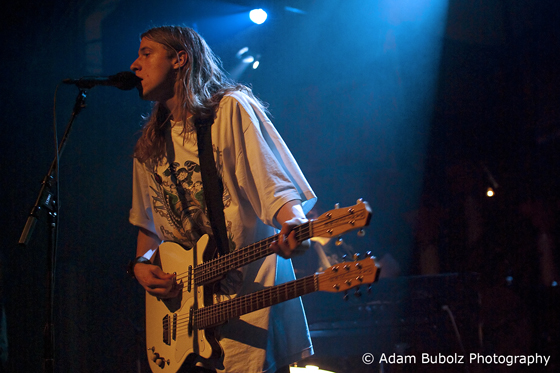 Although the Box Elders did a good job of giving the growing crowd a nice introduction to the oncoming garage rock onslaught, I don't think the Black Lips, or their fans, need much of a warm-up. Striding on stage to a pumped in soundtrack, the group wasted little time tearing into their set, which they pummeled through with their usual reckless abandon. Hitting on their last few albums, the group didn't let down over their 75 minute set. Highlights included a group singalong for "Drugs" and "Bad Kids," the frantic explosion of "O Katrina" and their cover of the Velvet Underground's "Run Run Run" to close out the show. It wouldn't be a Black Lips show without the shenanigans, and I would be remiss not to acknowledge the spitting, stage diving, beer cans being thrown around, bands members making out with each other and will people in the audience and band members wearing wigs. So what I'm saying is that it was a pretty mellow show by Black Lips standards.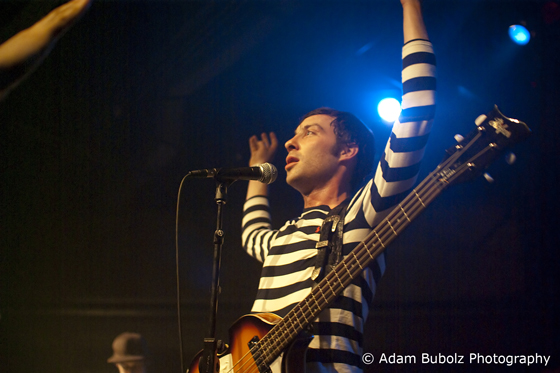 I am sure there were many people there to see the possible meltdowns from the band (a la Brian Jonestown Massacre). Like the BJM, the group never leaves an audience disappointed with their theatrics, but they are much more than that. If they were just a bunch of drunk guys with strobe lights, they wouldn't last very long in the fickle music industry. While they do their share of wild antics, it is the bands excellent fusing of a plethora of influences that really keeps them successful, and Saturday night proved no exception.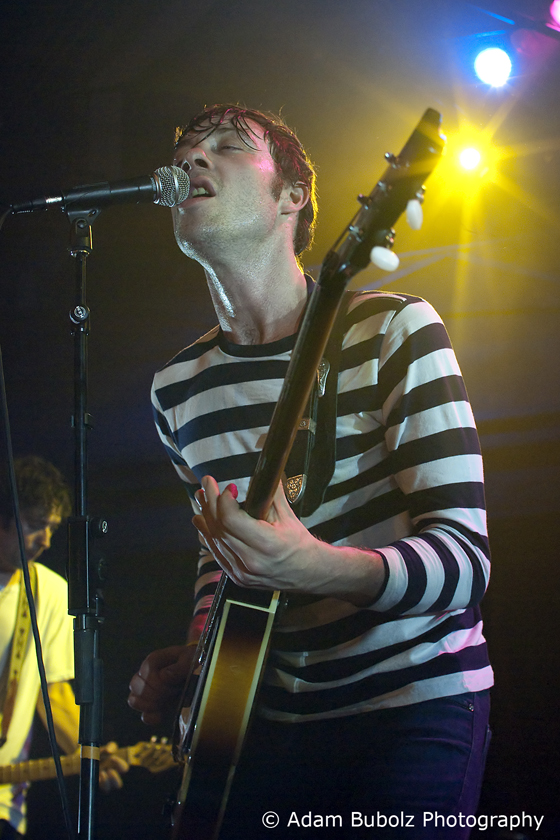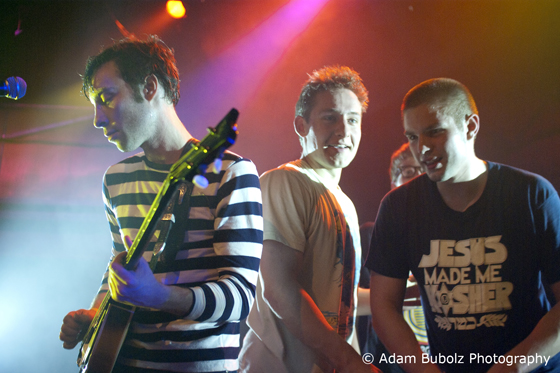 Box Elders
Black Lips
Writer / photographer / Reviler co-founder