Concert Review: Owen Pallett @ The Varsity Theater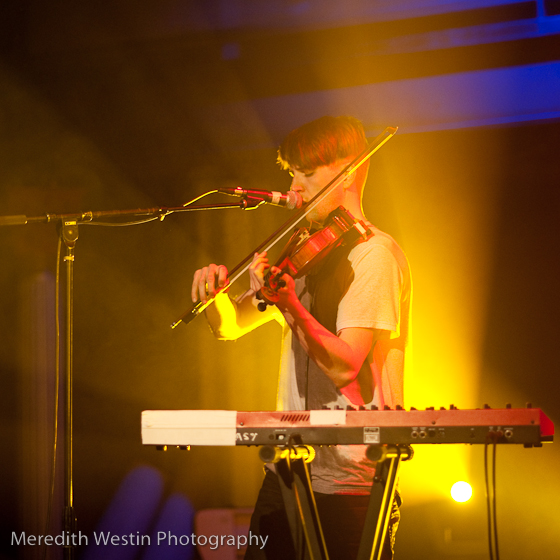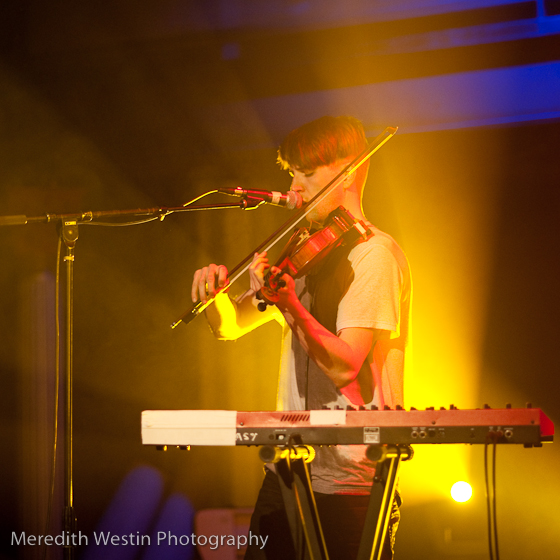 While Owen Pallett has been an integral part in crafting the sound of several of today's biggest indie-rock bands, writing string arrangements for the likes of Arcade Fire, Grizzly Bear and Beirut, Pallett himself has managed to remain somewhat under the radar. This may be attributable to the complexity of his music, which often eschews traditional song structure and melody in favor of atonality and unusual time-signatures. However, with the release of his latest LP, Heartland, (ostensibly the last to be released under the moniker "Final Fantasy," after giving up a copyright struggle with the Japanese video game manufacturer of the same name) this all appears set to change. The album, which has been receiving critical accolades, retains its modernist, experimental bent, but offers beautiful melodies, lush string arrangements, and more than a few danceable beats. Heartland is a strong early contender for my "Best of 2010" list, and I would be surprised if I didn't see it on many other lists, come December.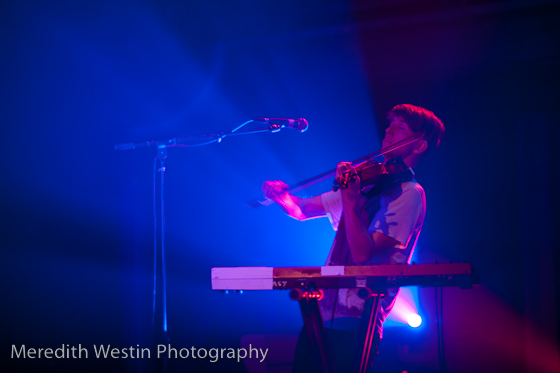 This makes it all the more puzzling that Pallett's, show at the Varsity Theater on Sunday was so sparsely attended, with several seats remaining unfilled and the main floor standing-room at quarter capacity. It's disheartening to see a musician as accomplished and original as Pallett behind an album as good as Heartland unable to draw a full crowd. Pallett is precisely the kind of person you want to see live, not only to experience the music (for which the Varsity is an ideal venue), but also to see how one person with a violin, a keyboard and a loop machine can singlehandedly create such a dense and rich sound. The spectacle alone is worth the price of admission.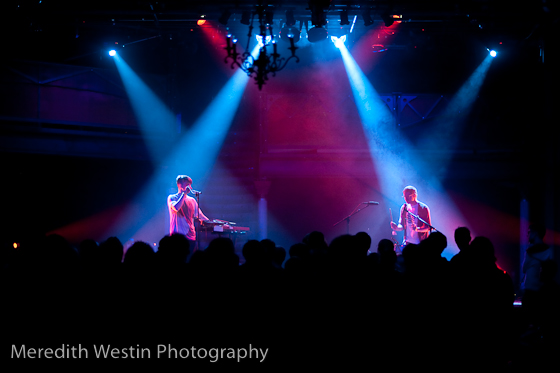 On Sunday, Pallett's soft tenor was unusually raspy due to a cold, and probably also due to the fact that, as he confessed, he had been medicating with beer and cigarettes. (He showed that he has good taste not just in music, but in beer too, swigging cans of Surly Furious throughout the show.) Pallett said, "I think I sound better like this," and it was hard to disagree. He played a wide-ranging set of new and old material and even took a few requests. Overall, it was a beautiful show – one that more people should have seen.
— JH
— Photos By Meredith Westin