Dr. Dog Shame, Shame Review (4 Takes)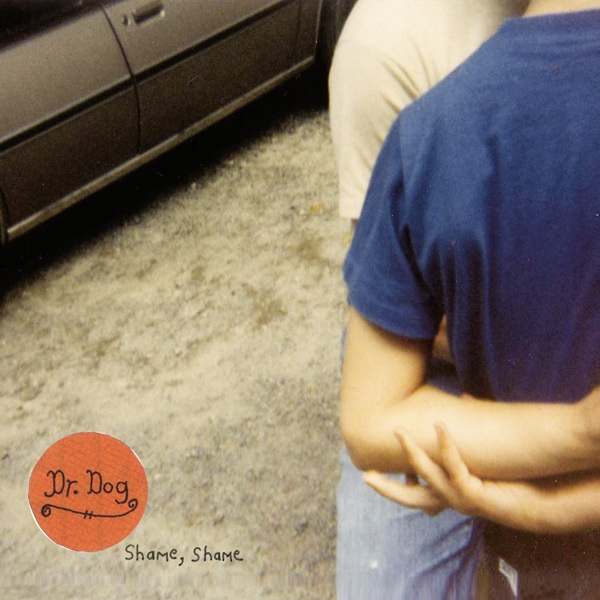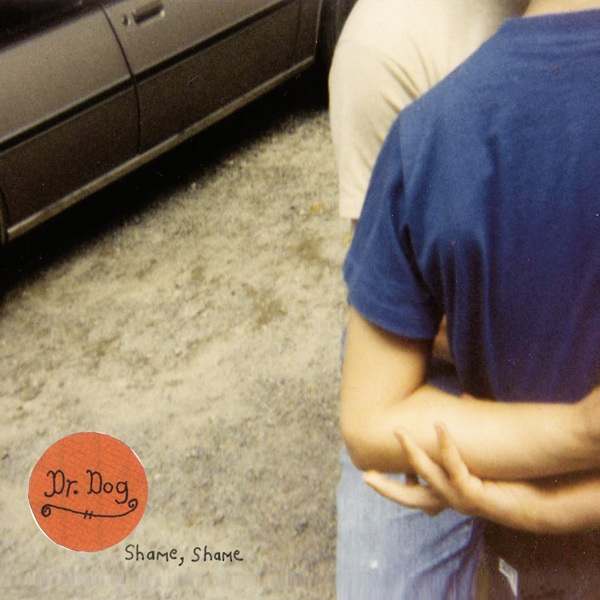 Jermey Hovda 52/100
Like so many jam bands, Dr. Dog puts forward songs that are probably a ton of fun after four beers at an outdoor festival, or they could possibly serve well as road-trip background music, but they have little to offer in the way of serious listening.  Shame, Shame is no different in this regard. The melodies perform the tricky feat of being catchy yet unmemorable, and the lyrics range from puerile (cf. "mirror, mirror on the wall, there's no reflection here at all") to straight-up lazy (cf. "I need someone.  I need something.  I need to go back home.")  Some of the Scott McMicken vocals, especially on the first single, "Shadow People" are reminiscent of early Mercury Rev but without any of their dark beauty.
Dr. Dog acolytes are fond of making Beatles comparisons, which, in the first place is not very smart because it's hard to come out favorably in comparison to the greatest band of all time (it's kind of like saying, "They're sort of like Mozart, except, you know, without any of the genius") and in the second place is not remotely apposite (a kind of unimaginative Wilco might be closer).  The next time Dr. Dog plays the 10,000 Lakes Festival or the Basilica Block Party, I'll probably grab a PBR and wander over, but until then, I'll be listening to other things. 
Jon S 55/100
Something has changed with Dr. Dog. When I saw them for my first time all the way back in junior high-school open with Viva Voce and The Raconteurs, they were easily the best band on the bill. Their gritty, psychedelic folk was a new sound for the people of Dallas in those years, and I walked away from that show with their Takers and Leavers EP in tow. This go around, their sound is more polished, and in some ways, more hesitant. While Shame Shame starts off with the excellent track "Stranger," you can tell something is missing as the album progresses, and by the time the third song rolls around, "Station" is pretty darn unimpressive. In fact, their sound is so cautious and direct now that the lack of free-form improvisation makes me feel this is another band we've lost in a moment to make the big push for general recognition. It's pretty out of the norm for an Anti- artist; Dr. Dog is joining the ranks with experimentalists like Gil-Scott Heron and Man Man, but they've almost taken a step backwards. That's not to say there aren't some beautiful songs on this album: "Later" and "Mirror, Mirror" are prime examples with their lilting melodies and slightly liberated attitudes. But I am still distracted. I miss the old Dr. Dog, and I hope they soon return to their funkadelic roots circa Park The Van era.
Josh K 71/100
Listening to the first two songs released from Dr. Dogs last album Shame, Shame, I was hoping that they didn't represent the best the album had to offer. While the songs, "Shadow People" and "The Strangers," were both vintage Dr. Dog, they didn't blow me away in the same fashion that their previous work had so easily done in the past. The songs work through the same reference points (Band inspirited classic rock music, Beach Boys esqe harmonies, lots of organ and gritty guitar work that keeps one foot in the past withouth sounding dated), but seem to paint neatly inside of the lines without bringing any of the punch that brought their older material to life. There is nothing on the album that is overtly offensive to me or that makes me believe that they still won't be the awesome live band that they always have been. It may be a case of inflated expectations and a band finally making a merely "decent" album when I had come to expect something better and better with each release, which isn't really a fair expectation for the band.
 Kyle Matteson (Morecowbell) 77/100
Philadelphia's Dr. Dog have been putting out very solid records since their 3rd album 'Easy Beat' in 2005, but have yet to put out a truly amazing album. Their 6th and latest record 'Shame, Shame' (their first for ANTI- records), doesn't exactly stray far from their sound of the last few records too much, but it's a bit more uptempo affair on the whole. From the album opener 'Strangers' sounding like a funked up version of The Band with their great 3 part harmonies, to the slide guitar lead closer (and title track) 'Shame, Shame', the album is a timeless and fun ride. Album highlights include the Beatles-y 'Shadow People', to the slow burner epic 'Where'd All The Time Go?', and 'I Only Wear Blue'.
 Anyone who has ever seen Dr. Dog in concert will know that they are best experienced live, so i'm secretly hoping someday they are able to capture that live energy and vibe in the studio. They're getting closer with each new record, so I'll certainly keep my hopes up.