Iceage: New Brigade Review (Three Takes)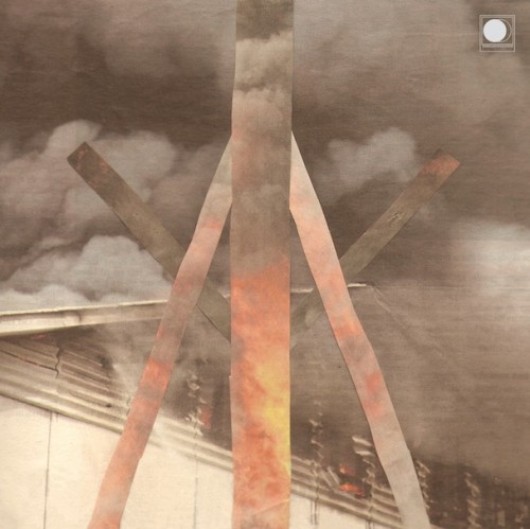 It can be difficult to gain a balanced perspective on an album after reading a single summary of the music. Bias can tilt a review, as can personal taste, history and just about everything else that is unique to the person writing it. So in an effort to offer an expanded perspective in such a medium, here are three reactions, three impressions, Three Takes on New Brigade by Iceage.
Jon
79/100
I like New Brigade, the debut album from Danish punks Iceage, but at the same time I feel like some of the hyperbole getting thrown around them these days is a little much. I agree that the young quartet has produced some really intensely magnetic punk music, but I disagree that they are necessarily coming from any bold new direction. "Goth," "Post Punk," "Hardcore." That's the mix of elements that make up the core of Iceage's sound and it's not like it's a revolutionary new concept to mix any combination of the three together. Yeah, they do it well – at times even bordering on the sublime. But let's not kid ourselves into thinking that we're dealing with some radical new concept. New Brigade is a very good punk album, nothing more or less. Personally I think that is enough.

Howard Hamilton (Red Pens)
Iceage is one of those bands that sound super fresh even though they sound like everyone you love mashed together. These kids are young and from Denmark, Iceage are smart, creative and just snotty enough. The album is sloppy and slick at the same time it makes you wish this was your band it sounds effortless yet well thought out. It sounds punk and sometimes sounds like 90's detuned Chapel Hill Polvo out-takes could be the cheap guitars with bad intonation, it's all on purpose which makes it even dreamier. Every song is great, you hear a little more every listen and when it ends you want to play it again which is my number one goal when making a record. If you want something noisy, bright, raw, serious, fast, and infectious seek out Iceage New Brigade now.

Josh
81/100
It is a bummer that punk rock went and died, huh? It seemed like it had so much potential, but I guess it just didn't have the strength to keep on…..wait, what? There is an album that is going to bring punk back to life? Even for those who were not aware there was a problem, here comes a solution! New Brigade, the short, fierce and powerful debut by four Danish teenagers Iceage, is just that album. Just ask longtime punk rock scene supporters the New York Times. It seems like we recently had a group of young, angry, loud and brash teens who captivated the music nerderrati (*cough*oddfuture*cough*), but take their word for it….these guys are the real deal. All joking aside, New Brigade is a solid (if short) 20 minutes of furious noise and sonic pummeling that shows some great potential for this young band, ranging from the rapturous "New Brigade," "White Rune" and "Broken Bone" to the almost melodic post-punk of "Remember," "Never Return," "Total Drench" and "Broken Bone." Don't usually get your recommendations for new punk music from the New Yorker (or Reviler) and wonder if we have any idea what we are talking about? Check out the band in the flesh tonight and see if they are the real deal or not. You can even wrap your hands around a physical copy of the album that changed the world!
See the band tonight with Safewords and Maledicere at the Triple Rock Social Club