Live Review: Plants and Animals at Varsity Theatre
Both local opener Zoo Animal and headliner Plants and Animals would have been forgiven for giving half hearted performances Monday night at the Varsity Theatre. Even at its peak, the theatre was no more than 1/5 full, which was disappointing, but to both bands credit neither let that stop them from giving excellent performances to those who had ventured out to see the show.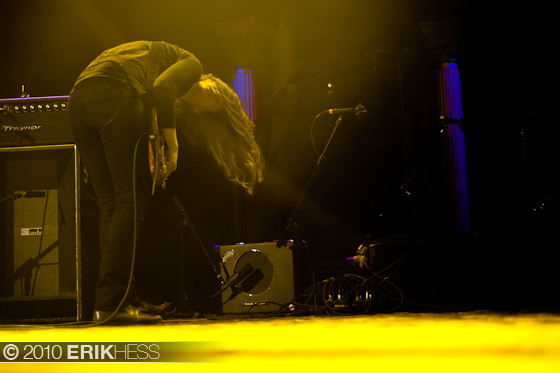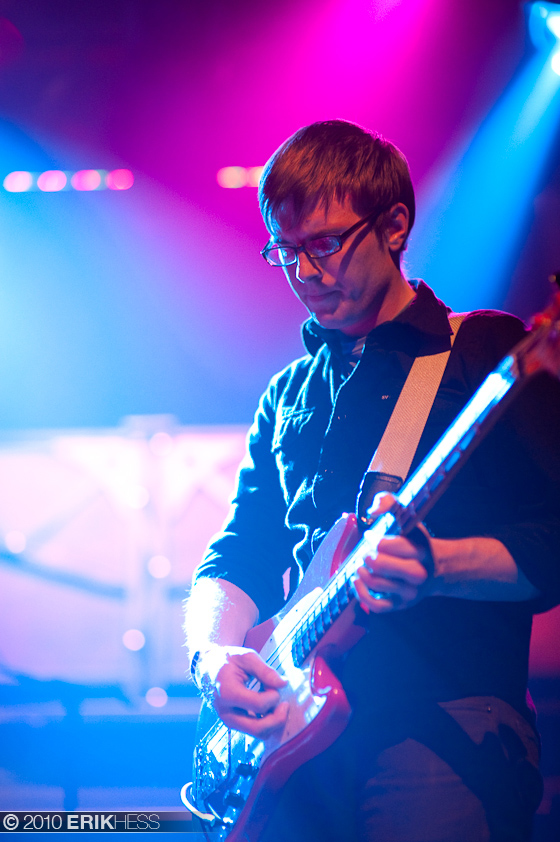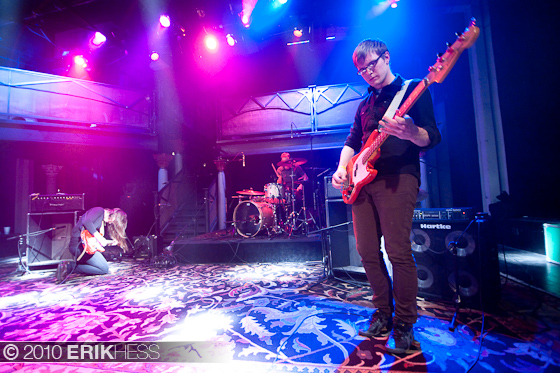 Local three piece Zoo Animal were up first and gave a confident and spirited performance.  It had been a while (maybe a year?) since I had seen Zoo Animal last, but the group hasn't lost a step since the last time I saw them. Fronted by darkly hypnotic front women Holly Newsom, Zoo Animal mixed together songs from their stellar Young Blood LP and some newer tracks.  The music, as always, was driven by Newsom's powerful voice, with the bands lean sound moving their angular indie pop songs forward.  To their credit, their set did get people out of their comfy leather seats and proved again why they are one of the better young pop bands in the cities.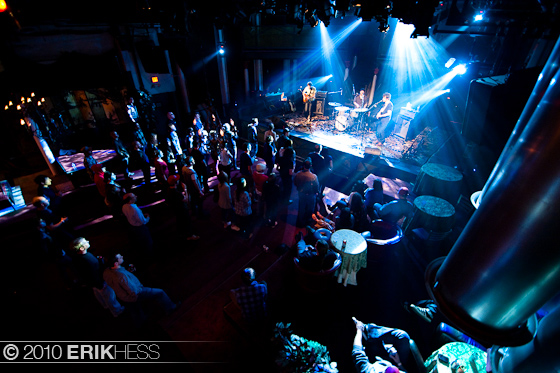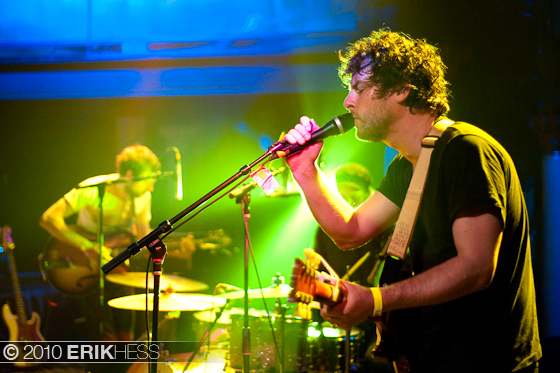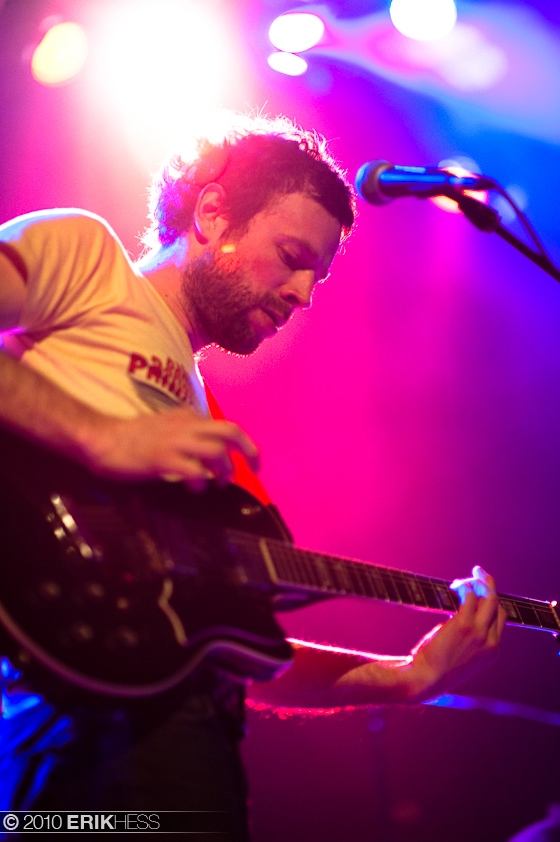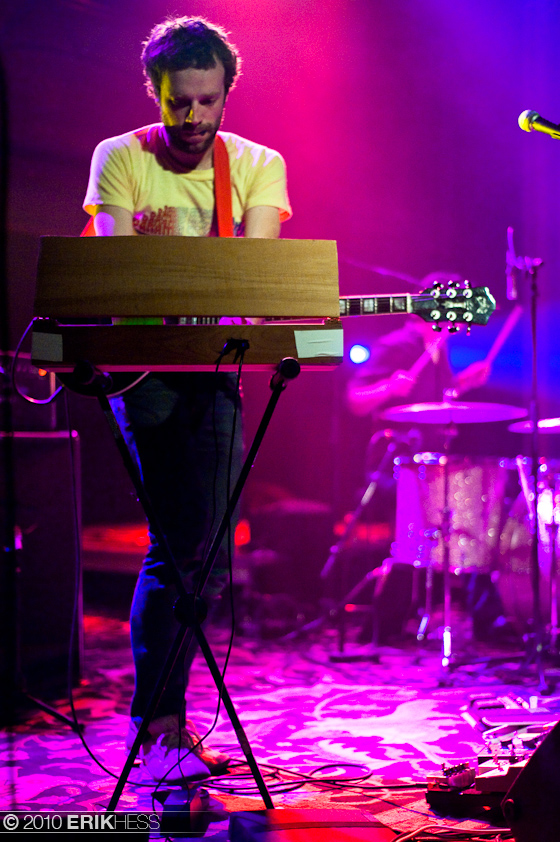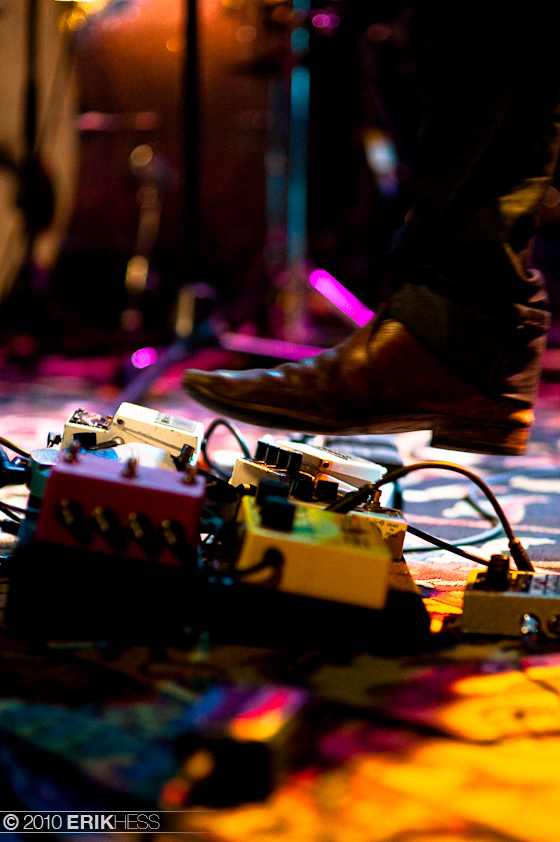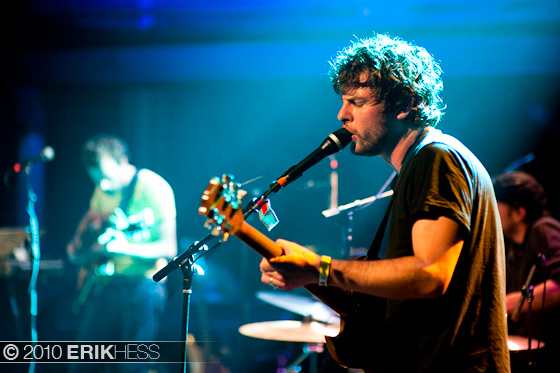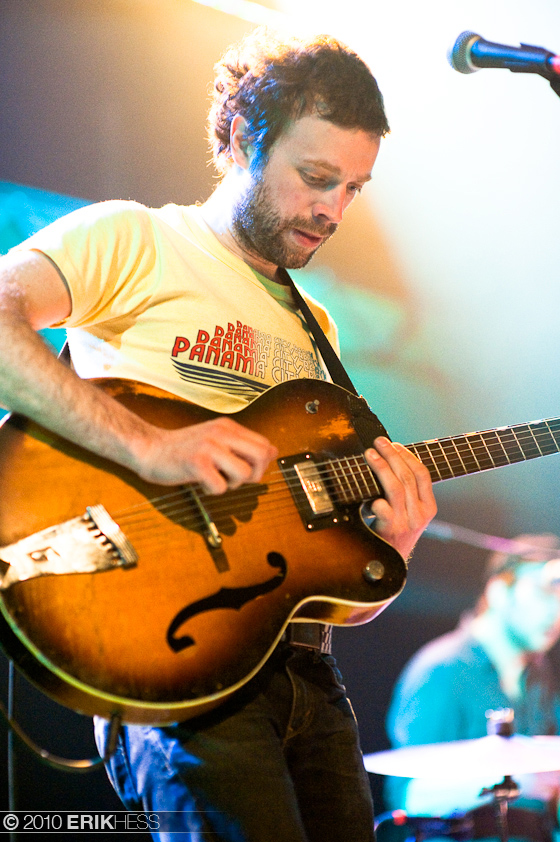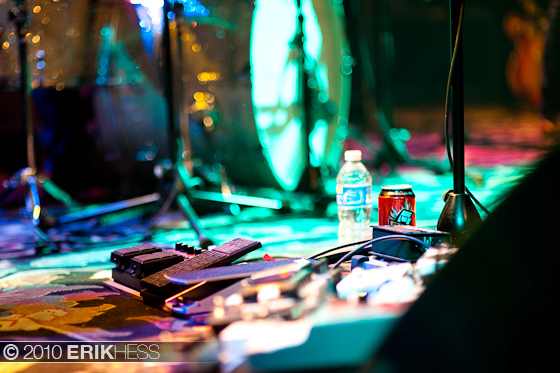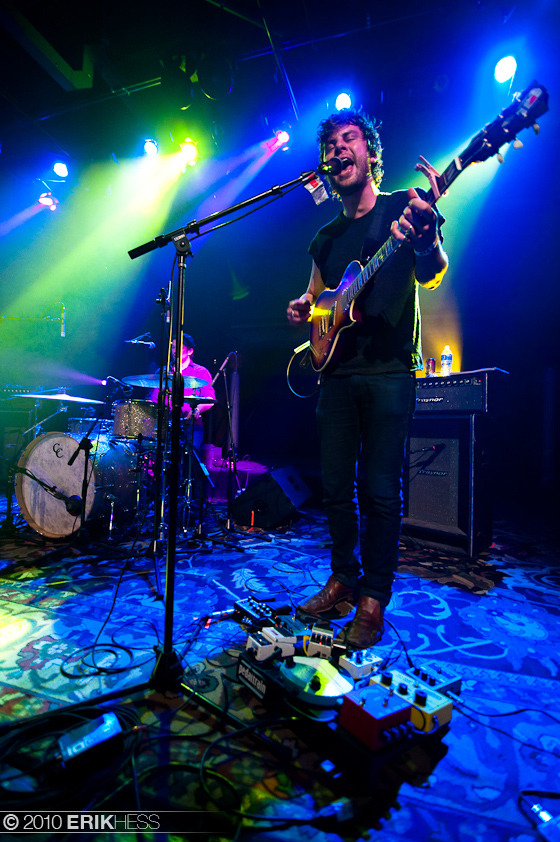 Plants and Animals just can't catch a break here in Minneapolis.  Touring behind their stunning debut full length Parc Avenue a few years back, they pulled in barely 40 people at the Entry, and proportionally speaking they did about the same Monday night at the much bigger Varsity. Starting off with an amped up version of "New Kind of Love," the duel guitar plus drums three piece started off a little slow but picked up speed throughout their nearly 90 minute set.  Highlights mostly came from the Parc Avenue tracks, but set closer "The Mama Papa" from their latest release La La Land might have been the sets high point and had the small but enthusiastic crowd really going.  Their one song encore, Parc Avenue closer "Guru," was fun but meandered on a little too long and lost some of the energy they had garnered at the end of their main set. While I wish there had been more people there, it is their loss as they missed a great set by two excellent bands.
     -Photos by Erik Hess, Words + Videos by Josh Keller
Plants and Animals-Official     Myspace
Zoo Animal- Myspace