Dada Trash Collage "Neighbors" Review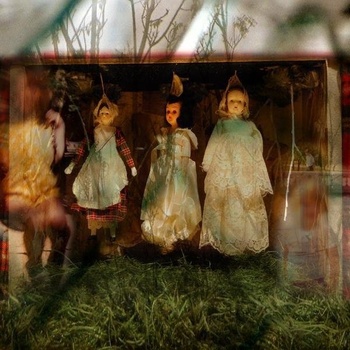 84/100
I am definitely sympathetic to artists feeling like they are being pigeonholed by reviewers if their sound falls closely to a more well known band.  The problem is when it is glaringly true and to ignore it would decay your credentials as a person who claims to know something about music.   Such is the case with local artist Dada Trash Collage and his uncanny ability to create really great music that sounds a hell of a lot like Animal Collective (and Panda Bear in particular).  I have seen interviews recently where the band members (DDC is a duo featuring Billy Freed and Richard Bell) express the fear that he will become just a poor man's, Minneapolis version of the band.  I think that while the concerns are understandable and his frustrations valid, he shouldn't worry.  His latest LP, Neighbors, is a strong enough document that should appeal to, not offend, both diehard fans of Animal Collective and also casual music fans.
The tracks on Neighborsfall into two distinctive categories.  The first, featuring tracks "Broadcasting Images of Sad Things," "Paint on the Window" and "Yours from the Start," which are all boisterous, almost dance-y tracks.  They all project a sunny, youthful enthusiasm and will be sound epic this summer on warm days at the beach.  The other four tracks, the excellent single "In Season," "You're only barely alive because your life just started," "Second Helpings" and "Glowing Wires," are all a bit more introspective and spacey.   All the songs have swirling electro beats and clicks, feature wild, world beat drums and mesh in Beach Boy vocals for good measure.  While many bands are trying to use this formula these days, few succeed as well as Dada Trash Collage has done on Neighbors. 
In addition to being a great band musically, the band also keeps making great impressions on me with each successive release.  Neighbors is on par with their older releases in sending out each CD in a handmade case, which only serves to add to the experience.  The whole package, from aesthetics to the music, is top notch.  While they may struggle in having to be distance themselves from the "they sound like Animal Collective" albatross, with some more music like Neighbors they will start having bands being referencing them, not the other way around.
     -Josh Keller