Vampire Hands/Daughters of The Sun: Skull Judge EP Review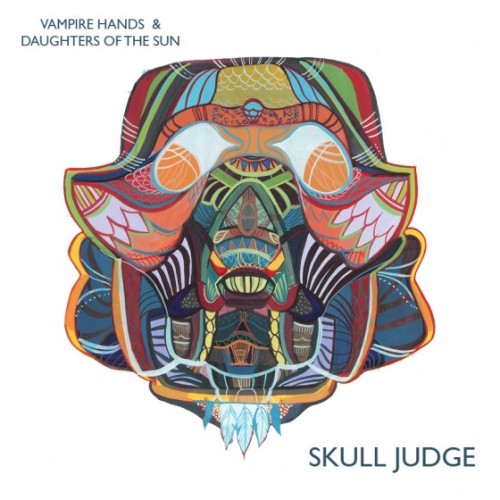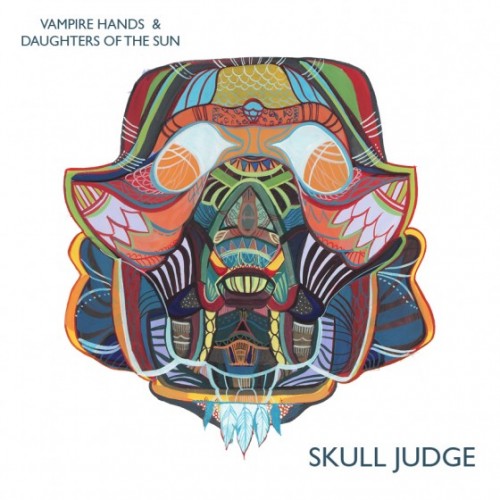 82/100
When Colin Johnson left local psychedelic powerhouse Vampire Hands last year many people wrote off the band as finished.  The now three-piece however, continued to play on – lacking the frenzied energy of their dual percussion sets perhaps, but still drawing crowds.  Now the group has released their first EP as a new entity, Skull Judge, and having listened to it, I am happy to report that Vampire Hands is anything but finished.   Where the band's signature sound no longer has Colin's eerie high pitched vocals, bassist Chris Bierden is more than able to fill in with a howl of his own.  Guitarist Chris Rose's singing struggles a bit under the added weight, but his vocals too give the songs a rough hewn quality that is listenable in its own right.
The EP's first track "Poor Bird" is also its best with its wandering bass line and really intrepid guitar work by Rose that's evokes a sound similar to the Byrds.  Bierden takes lead vocal duties, his high voice harmonized off of aptly by (what sounds like) drummer Alex Rose.   "Neil and Neil" centers around a heavy classic rock bassline with Chris Rose taking the lead vocals.  Although at times his voice comes off as a little knotty, Rose has a sort of guttural quality to his singing similar to the sneer of many punk vocalists.   It works well when paired with echoed vocal effects and Bierden's backup singing, but on its own at times still sounds a bit off.   Whatever issue with Rose's vocal contribution however he more than makes up for with stellar guitar work, fronting "No Way" similarly, with some really fantastic careening guitars riffs.  Later Bierden chimes into the vocals sounding uncannily like Marc Bolan.  The vocal distortion is taken up a notch for the psychedelic reverb of "Shine On" before "Bob Dylan Blues" finishes the A-side out strong with a lengthy slow burner that sounds like it might have come out of the catalogue of Bierden's laid-back, retro pop side project Invisible Boy.
Skull Judge is actually a split EP with the B-Side taken up by one epic seventeen minute track of distortion-fest from Daughters of the Sun.   "Dry Ice" takes a little while to get its legs, starting with about six minutes of distortion and minimal guitar before the drum and maraca rhythm kicks in and the thing begins to take off.   Add in some more drums eventually, as well as discernible guitar licks, and reverb-laden vocals, and at around the nine minute mark the tune has built into an epic piece of slightly tribal sounding psychedelia.  It's a rewarding, if bizarre, listen if you have the patience for its length.  DOS's live shows have started to turn them into a must-see local band lately, so I am happy to see that their massive sound translates well to magnetic tape.   Hopefully this single will lead to lengthier studio releases in the future. 
— Jon Behm
The Skull Judge EP is currently available here on limited edition vinyl via Modern Radio, and the local EP release party will take place on May 28th at the 331 Club.
Listen to Vampire Hands' – Poor Bird
Vampire Hands:          Myspace
Daughters of the Sun:          Myspace