Bill Callahan: Apocalypse Review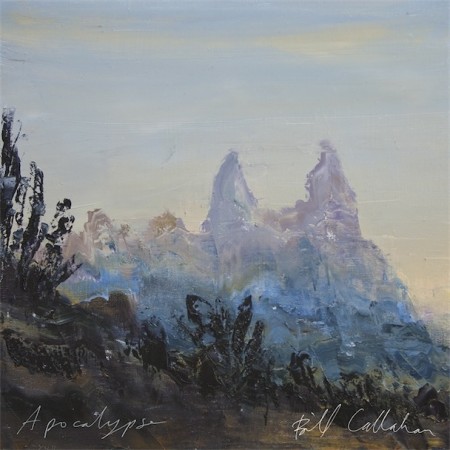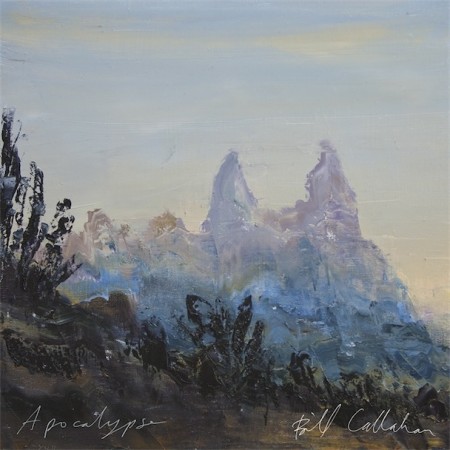 93/100
"The soul of your country called and left you a message. Seven messages." Thus is how Drag City describes Apocalypse," the third solo record by singer/songwriter Bill Callahan (formerly Smog).  It couldn't me a more apt description: Apocalypse is something of a seven song paean to America – or at least America as it once was.  Callahan has always tended to gravitate towards the culture of the early American West and Apocalypse is no exception.  In fact that there are some hints (particularly in the album title) that suggest that Callahan equates the death of our country's culture with the loss of its connection to its pioneering roots.  But like any Callahan record, of course it just isn't that simple.
Callahan begins the record with the line "the real people went away" in "Drover," expounding over folky country guitar (but with fuzzy electric undertones) about the life of a cattle drover, suggesting perhaps that we no longer have the "real" people our country once did, the kind that used to drive animals across the mountains and plains.  Callahan's lyricism is mercurial though – the simple straightforward meaning never seems to be the only meaning , and the line "when my cattle turns on me / I become a drover double fold," hints at a metaphor beyond the song's surface.  The five minute plus tune crescendoes in a breathless rush of guitar that seems to echo some kind of confrontation in the artist's psyche.
Similarly in country/blues tune "Baby's Breath," Callahan's enigmatic lyrics evoke a sense of loss – contrasting a plant's death with the loss of a loved one – a child? A lover? It is never completely clear as Callahan plays his cards pretty close to his chest.  Fuzzed out strands of guitar and harmonica punctuate the complexity by mirroring it in tone and obscurity, and while the close-mic'd vocals are incredibly intimate, strict interpretations of Callahan's nimble words dance just out of reach. 
And this sense of nuance is precisely what makes Callahan one of the most talented lyricists performing today.  His chosen wording can sound deceptively simple – stories of the plains, animals, the West – however what makes the words resonate for more is that they can connect on both a gut level as well as an abstract one.  In Apocalypse's most idiosyncratic tune "America," Callahan seems to regret never serving his country in the armed forces (name dropping service by Kris Kristofferson, Mickey Newbury, George Jones and Johnny Cash).  However he also mentions Afghanistan, Vietnam, and Native Americans over periodic psychedelic guitar squalls, suggesting that America has a "past they don't care to mention." This juxtaposition, this contradiction in itself seems to be the larger metaphor.   America is a complicated place with a complicated past – we create, we destroy, and sometimes the line between the two is blurred.
To round out Apocalypse's corners, Callahan touches on slight jazz influences in both "Universal Applicant," as well as "Free's," adding some playful flute flourishes and jazz drumming to his sound.  "Riding for the Feeling," dips back into the singer's folk/country roots, arranging a beautifully melancholy melody around the idea of someone reaching the end of their life (or career) and realizing how little they have done, how little they have said.  In the song Callahan muses how should have perhaps, focused more on "riding for the feeling," the lovely idea of doing something amazing solely for the way it makes one feel.  "Riding" sounds quite a bit like the swan song on an artist ready to hang up their spurs, though hopefully this isn't the case for Callahan. 
Lastly Callahan finishes with the epic "One Fine Morning," a tune in which Callahan seems to sing from the perspective of the country itself, much like in 2009's Sometime I wish I were an Eagle he took on the perspective of a horse.  It's an exquisitely structured extended metaphor that brings the land alive and also circles back to the album's beginning's by re-visiting the symbolism of "Drover."  Somewhat quizzically Callahan finishes the record out by repeating Apocalypse's catalogue number (DC450) over and over again until it finally fades out.  It doesn't make a lot of sense but then again there is a lot about Bill Callahan's music that defies literal interpretation.  That is the beauty of it really though – the mystery.  And in Apocalypse Callahan has succeeded in making the mystery more beautiful and compelling than ever before.         
     — Jon Behm
Apocalypse will be available on April 5th via Drag City
Bill Callahan:          Site
.