M.I.A.: Haters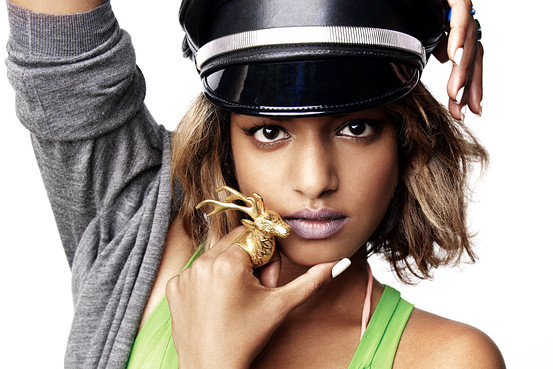 Not to be the only blog in the country not posting M.I.A.'s new track, here is "Haters," the singer's newest anti-journalism bomb lobbed in the aftermath of Lynn Hirschberg's damning interview.   As I'm sure that Hirschberg is well aware, she has basically delivered M.I.A. with the best possible device for getting free publicity for her newest album Maya (appearently spelled "/\/\/\Y/\") and she is running with it.  The single itself is a bit of a slow burner, but really not bad at all considering it was most likely slapped together over the weekend.
In a bit of unrelated but also interesting M.I.A. news, according to NME the singer has made  a statement that both Facebook and Google were developed by the CIA.  Here's the money quote: "Everyone on the internet is like, 'Oh my God, come and join Facebook!' They're all so optimistic… and really, everyone is fucking you up behind the screens." 
I am really not sure why we continue to expect musicians to, not only make music, but to be intelligent, cultural spokespeople as well.  M.I.A. (Maya Arulpragasam) doesn't exactly come off as a real bright bulb, but why should she?  If you want intelligent cultural critiques go to someone whose job it is to give just that.  If you want bangin' beats go to M.I.A., but I don't know why anyone would expect anything more from her.
     — Jon Behm
MIA:          Myspace
.