The Parlour Suite: Welcome To The Garden Party EP Review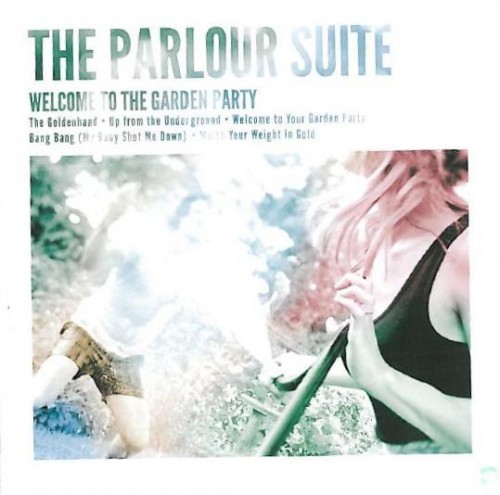 77/100
Twin Cities folkies the Parlour Suite recently released a new EP titled Welcome to the Garden Party, their first release since their great debut, Rainmaker, as well as their first since vocalist Leah Nelson's apparent departure from the band.  Despite the paring down, husband and wife duo Inga and Joel Roberts manage to really flesh out their folk/country style.  The songs on Garden Party still retain the group's sunny, whimsical nature; yet with higher production value as well as better songwriting they have definitely taken a step in the right direction towards a more "serious" sound.
The spouses trade off lead vocals duties across the space of the EP – with Joel bringing a bluesy Roy Orbison meets Dusty Springfield croon to "Welcome to Your Garden Party" and "Worth Your Weight in Gold" and Inga fronting the rest with her countrified Patsy Cline alto.  Inga particularly stands out in "Up From the Underground," a song perhaps not quite as catchy as jaunty opener "Goldenhand" but nonetheless, with its melancholy sweetness seeming more heartfelt.   Husband Joe definitely has some guitar chops and half the pleasure of the EP is simply hearing his accompaniment on his Fender Stratocaster.  The real knockout in the album though is when both Inga and Joel capitalize fully on their respective talents in a stunning cover of Cher's "Bang Bang (My Baby Shot Me Down," which comes close to Nancy Sinatra's cover of the same tune in sheer terms of bittersweet loveliness. The slightly rockabilly twang of Joel's guitar mixes perfectly with Inga's effortless singing to really carry the tune to higher heights.  The day that Parlour Suite record a full length album of tracks that good will be a day that I highly anticipate.
— Jon Behm
The Parlour Suite – Bang Bang (My Baby Shot Me Down)
The Parlour Suite:          Myspace
.