Kristoff Krane: Hunting For Father Review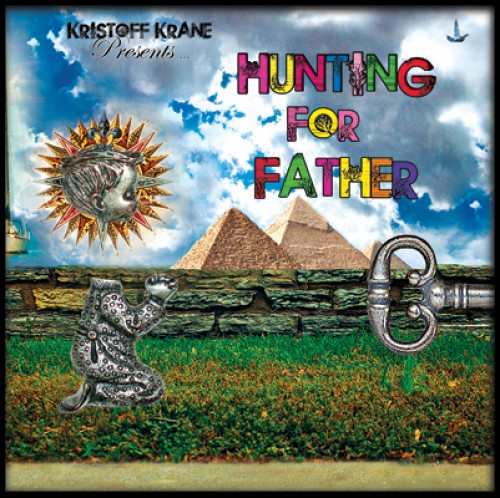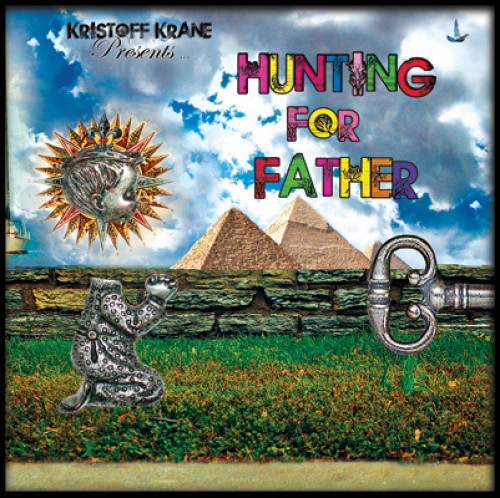 81/100
So what is the new Kristoff Krane record Hunting For Father all about?  A better question might be, "what isn't it about?" Throughout the space of the album's nineteen tracks Krane manages to cover just about everything under the sun.  Dreamy, romantic piano pop? That would be "Shari and Chris."  Torch burning campfire folk?  Try "Here I am."  Political soapbox song that features Tuvan throat singing and a satirical take on "Proud to be an American?" Head on over to "American Pride" and you can find what you need.   Um, how about world's strangest hidden track that features a sped up record swapping conversation with No Bird Sing's Eric Blair, a collage of phone messages, and an acoustic jam?  Oh, it has one of those too.  Ostensibly a hip-hop artist, Krane crams a whole record collection of musical styles into the space of an hour, loosely tying the seams up with familial themes (like the title indicates, patriarchal issues take the main stage) and his sometimes singing/sometimes rapping vocals.  Some of the local scene's top talent also backs Krane up instrumentally, with Jeremy Ylvisaker (Andrew Bird, Alpha Consumer) Mike Lewis (Andre Bird, Happy Apple) and Casey and Graham O'Brien (No Bird Sing) offering up a monumental assortment of compositions.
Though at times Father resembles an ADD-fueled trip down the rabbit hole of musical styles, what holds it together more than anything else is Krane's poetic gift for lyricism.  Whether he's riffing on the fantastical or mundane, Krane usually finds a way to match his thoughts to verses that resonate.   "ResourCenteR" is a perfect example, where Krane outlines his personal resources, building from the mundane (I know where to go to find music to the ears) to the metaphorical ("I'll invest in my head and cash out in my gut").  Though Krane barrels his way from alternative rock to rap, the lyricism steers a course that is more cohesive than one would imagine.  Where the record succeeds the most is where Krane matches his potent songwriting to worthy hooks.  Tracks like the Budos Band sampled "K-9 Riddle," "Brighter Side," "Inside Out" and "Soh-ya-me-a-say" all stick out as top notch work due to their pairings of uniquely styled tunes to good songcraft.  On the flipside, Krane occasionally wanders into angsty territory with tracks like "Rocking Chair" and "My Coffin" tending towards the melodramatic.
Still, angsty, angry, sad or afraid – Krane's wide emotional coverage does fit with the record's sprawling aesthetic.  The stories of hope, pain, and uncertainty have a certain nuance, a human quality to them that necessitates a bit of mania, since who amongst us can claim to have never felt fucked up and misunderstood?  And that complex affection fits Father's chaotic musical style perfectly – much more so than those emo kids who whine about being misunderstood and yet produce music simple enough to understand (and dismiss) at a glance.   Krane doesn't do that at all – his pain, his joy, his humor and his fears are all there on display.  They aren't tidied up in neat little boxes though.  Rather they are all over the place; a mess that doesn't always make sense but one that can be pieced together into a compex portrait by sifting through the snatches of dialogue and glimpses of truth.
— Jon Behm
Hunting For Father available for purchase here
Kristoff Krane:          Myspace
.