Chemical Brothers: Further Review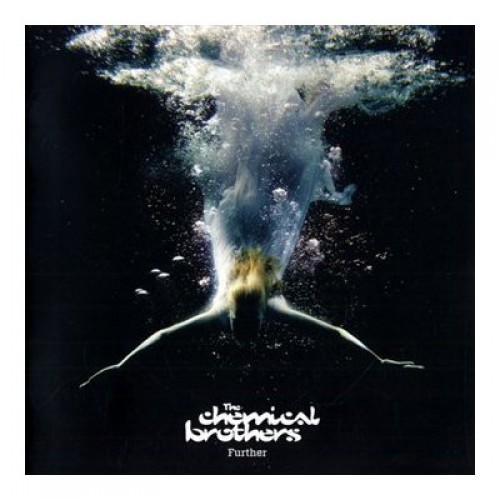 90/100
Isaac Newton's First Law of Motion states that an object in motion tends to stay in motion unless acted upon by an outside force.  Although Newton wasn't fortunate enough to hear the 7th album from The Chemical Brothers, Further, his theory about inertia is illuminating when listening to the British duo's latest offering.  Further's stand-out track is the 12-minute ICBM of a song "Escape Velocity."  From the first hints of burly synthesizer, The Chemical Brothers challenge listeners to ask, "Does this song have enough force to break free from Planet Dust's orbit?"  In response, the song answers with teasing, drawn-out breakdowns and a blissful proto-chiptune melody, as if to say "We're already gone and you're not going to catch us."  And then you realize something sounds very familiar.
Ah, that's it: Underworld.  "Escape Velocity" has the same frenetic pulse and odd appreciation for digital tones characteristic to Underworld's groundbreaking dance music (I'm thinking specifically of 1994's Dubnobasswithmyheadman).  Further confirms many suspicions I've held about electronica as an umbrella-category of music for some time—namely, that the genre is spiraling back to the plentiful 90s.  And this is not a bad thing.  Drum-n-bass, IDM, power industrial, and the early ticklings of trance all stem from a vibrant electronic music community.  And The Chemical Brothers were the godfathers.
Album-closer "Wonders of the Deep" could have been taken right off of the Brothers' 1997 sophomore-album Dig Your Own Hole.  The track's plunging bass and block-rockin' beat are indicative of their best early work.  Unfortunately, Further samples the good and the bad from the era.
Going back in time can call forth memories you've worked very hard to forget.  "Horse Power" recalls shameless 90s industrial, like KMFDM or VNV Nation.  The song is driven by a stompy beat and, not unlike Ratatat's "Wildcat, an oft-repeated sample of a neighing stallion.  (You might say it's like beating a dead horse).  But just because Further harkens back to an earlier era of electronic music, that doesn't mean it lacks contemporary comparisons. 
It seems unjust, or at least weird, to say that The Chemical Brothers sound like younger, fresher acts—mostly on account of their prolific and influential body of work.  "Swoon," a personal favorite, features star-gazing synths reminiscent of M83's Saturdays=Youth, but with an unforgettable bass line.  And like a paternalistic nod to hotshot micro-house artists Pantha du Prince, The Field and Gui Boratto, "Another World" melds surgically impersonal electronics, a captivating repetitive rhythm and yearning vocals flawlessly. 
The tracks that fuse the nostalgic tricks of classic IDM to our present expectations of electronica are the most memorable.  The album, however, wouldn't feel whole or surprising without offbeat numbers like the rawky "Dissolve" or opener "Snow," which is full of droning static.  Further never loses its inertia; not only do The Chemical Brothers reach escape velocity, they burst through a wormhole and land in the cheeky, experimental dance universe of the 90s. 
     — Will Wlizlo (nowlikephotographs)
Chemical Brothers:          Site