Big Boi: Sir Luscious Left Foot: The Son of Chico Dusty Review (Four Takes)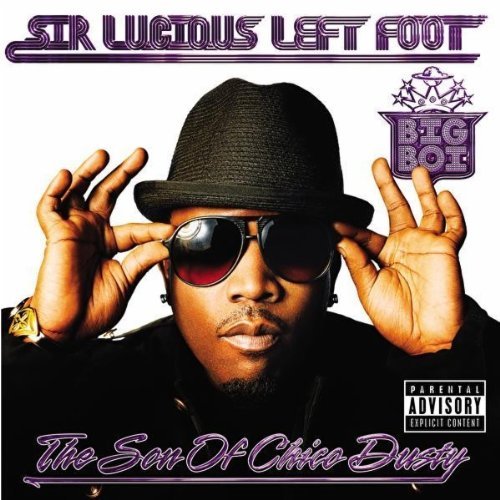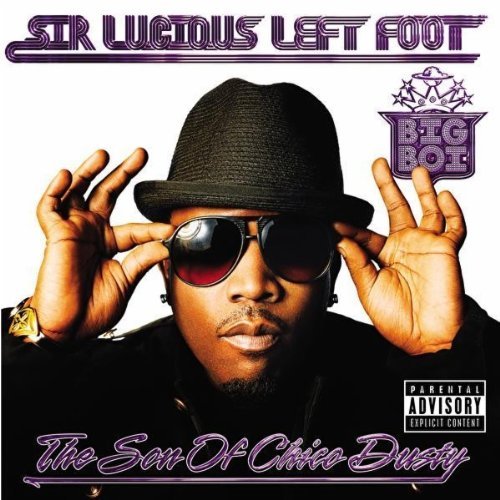 It can be difficult to gain a balanced perspective on an album after reading a single summary of the music. Bias can tilt a review, as can personal taste, history and just about everything else that is unique to the person writing it. So in an effort to offer an expanded perspective in such a medium, here are four reactions, four impressions, Four Takes on Sir Luscious Left Foot: The Son of Chico Dusty by Big Boi.

Jon Behm (Reviler)
79/100
While I will readily admit to the quality of Big Boi's new album, the score above more accurately portrays my enjoyment of said record.  Sir Lucious is a very interesting piece of forward thinking beat making and rhyming, and it displays a groundbreaking talent for genre bending.  It just doesn't particularly resonate with me.  Though I have spent hours trying to connect with it in the way I know others have, it is, with exceptions, a losing battle.  I think my problem is that the more slickly produced and "club-ready" rap music becomes, the less I generally enjoy it.  This has caused my enjoyment of Outkast records to diminish with every subsequent release.  Plus, my tolerance for synthy, 80's funk (of which this record is full of) is limited.  With a few exceptions (Prince and Afrika Bambaataa being notable) I refer to the mid to late eighties as a low period for funk.
Still, I can get onboard with what a lot of what Big Boi is putting down here.  I can totally understand why anyone would like "Daddy Fat Sax," "Turns Me On," or "You Aint No DJ" to name just a few bangers.  What is lost on me though is tracks like "Follow Us" (horrible emo rock chorus), "Hustle Blood" (horrible Jamie Foxx), and some of the other lyrical silliness (while a technically proficient rapper, Boi doesn't shy away from the occasional lowest common denominator lyricism).  Still, I enjoyed much of Sir Lucious all the same, and his incendiary performance at the Pitchfork Music Festival this past weekend caused me to see the record in a whole new light.  In the end though, while I can get in to Sir Lucious for awhile, I can only take so much clubby slickness before I feel like I need some nice gritty Nas or Wu Tang to cleanse my palette. 

Lazerbeak (Doomtree)
85/100
There was a time not so long ago when I was pretty convinced that this Big Boi solo album would never see the light of day.  The suits at Jive have been sabatoging rappers careers and shelving records for quite some time now (see Clipse, UGK) and this one was shaping up to follow in that same direction.  Thankfully Big Boi was able to jump ship and head over to Def Jam in order to finally release this long awaited Sir Lucious Leftfoot project.  It is a truly awesome record.  The man has an incredible ear for picking beats (nearly on par with Rick Ross these days), and the production all over SLL is top notch.  Organized Noize continue to innovate after all these years, with the Sleepy Brown assisted "Turns Me On" being an instant standout.  One of the biggest surprises production wise happens to be that two of the best songs on this album, "Shutterbug" and "Hustle Blood," were made by Scott Storch and Lil' Jon respectively; two producers who haven't been very hot or relevant in close to four years (an eternity in modern pop music).  On the rap side of things Big Boi sounds like he is having the time of his life throughout this entire album, and his style and delivery have only grown more confident and bizarre as he ventures deeper into solo emcee territory.  The only missteps really are the awful modern rock sounding hook on "Follow Us" sung by newcomer Vonnegut, and the fact that those suckers at Jive refused to clear Andre 3000's guest spots on the album (although he is credited with producing "You Ain't No DJ").  All in all though, this is one of the funnest/funkiest summer records I've heard in ages, and it bumps extremely hard in my '99 Camry so I can only imagine what it must sound like in a Caddilac.  You need to pick this one up.

Ali Elabbady (Background Noise Crew, Egypto Knuckles) 
89/100
 
"Get the south's dick up out your mouth" says a confident and vindicated Big Boi on
"General Patton" and he would be wise enough as an elder statesman to say that. Much can be talked about the turmoil and conflict surrounding the release of Sir Luscious Left Foot, Big Boi's newest solo attempt since Speakerboxxx/The Love Below.  Andre 3000's lone participation comes in the form of producing "You Ain't No DJ," featuring Yelawolf, the clang of bottles clear as day sounding like a modern day but unexpected Neptunes production, since industry rule #4080 was exercised by Jive/RCA where OutKast currently is at.  But every cameo sounds right at home on this release, from Gucci Mane's question-marked appearance on "Shine Blockas," to T.I. waxing poetic about "Southernplayalisticadillacmuzik" on the tribal drum tinged "Tangerine."  The production is top-notch, fits well within the confines of yet another proper release from OutKast but enough to showcase Big Boi's verbal dexterities which made us realize why he is the other half of OutKast.  Some of the slower tempo songs slow the CD, albeit not too hugely (see "Hustle Blood" featuring a stellar hook from Jamie Foxx; and rarely would I call Foxx's music work stellar).  So to Jive/RCA/Sony, what exactly was wrong with Sir Luscious Left Foot? Because it's going to be rare for the fans to find any faults with this disc.

Josh Keller (Reviler)
88/100
It would have been easy for Big Boi's long awaited and much delayed solo album, Sir Luscious Left Foot: The Son of Chico Dusty, to be underwhelming.  It is not.  I am of the opinion that mainstream rap is in its "hair metal" phase, with artists making the most noise commercially really making music that lacks the creativity and originality that drove the genre in previous decades.  Outkast have been a beacon of creative hip hop for almost 20 years, and Big Boi delivers again with his new album.  The record is solid from start to finish, even during tracks like "Follow Us," which features a chorus that by all measures should sink the song.  The tracks leaked before the albums release ("Shutterbug," "Fo Your Sorrows," "General Patton") all are standouts, along with tracks like "You Ain't No DJ" and "Hustle Blood."  During a time when most hip hop that reaches the masses is so watered down and shitty, an album like this really gives me hope that creative hip hop still isn't going to have to resign to toiling away in obscurity.