A$AP Rocky: LongLiveA$AP Review (3 Takes)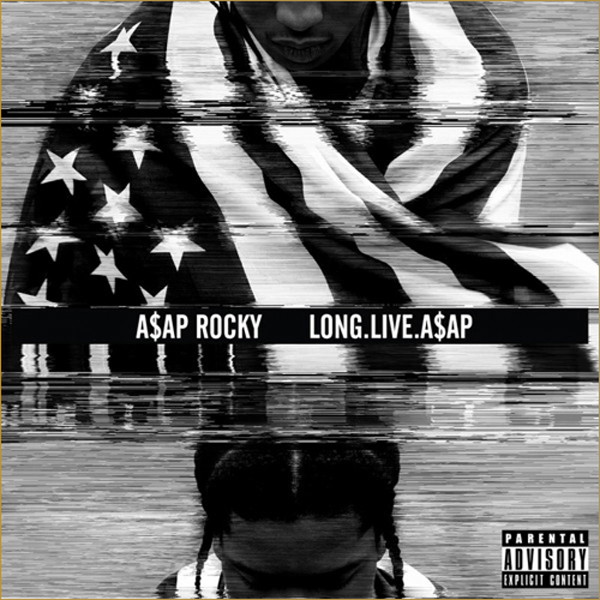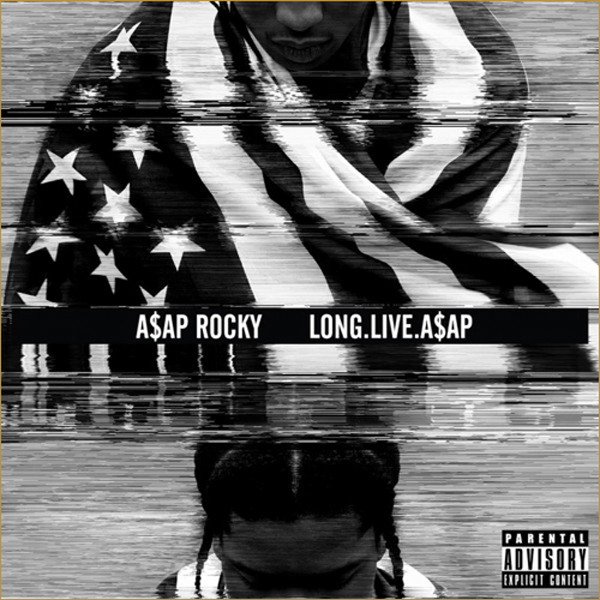 It can be difficult to gain a balanced perspective on an album after reading a single summary of the music. Bias can tilt a review, as can personal taste, history and just about everything else that is unique to the person writing it. So in an effort to offer an expanded perspective in such a medium, here are three reactions, three impressions, three takes on LongLiveA$AP by A$AP Rocky.

Jon Jon Scott(Sound Verite)
Following up on last years Live Long A$AP mixtape Harlem's new "it" dude A$AP Rocky made a big impression with his southern crunk flavor to New York. Channeling the syrup flows of the South through Three-6- Mafia, U.G.K. & DJ Screw as much as the glamor lifestyle of Harlemites Cam'ron & Jim Jones. On his proper debut Long Live A$AP, he goes all in. With a dizzying selection of beats that are both clever and simple. For some strange reason NYC has always had a fascination with South and A$AP explores that with a delicate A&R touch. Through a mixture of purple drank, yellow drank, all kind of hallucinates, pills, ecstasy, cocaine and white chicks and boom, you've got yourself a party starter kit. It's all fun, no old school rules of authenticity through peers. Nope this is Action Jackson fuck bitches, getting' money and smashing all the suckers who ain't them.
With a sonic collage of new school producers and electronic dj's to produce an intoxicating array of modern crunkness. Opening with the dark look inside with "I thought I'd probably die in prison, expensive taste in women … a bunch on hypocritic Christians, the land of no religion, my Santa Claus was missing, catch you slippin' then it Christmas" on "Long Live A$AP" as he calls for the reaper. On the bouncy hit "Goldie" with Clams Casino behind the boards for a baked-out screwed head nodder with irrelevant lyrics like "Cristol by the cases oh that shit is racist". Before launching into "my nigga's" every other word as matter of fact.
While it's nowhere near their hit "Hands On The Wheel" from A$AP's Live Long A$AP. The sinister "PMW (All I Really Need) featuring Schoolboy Q with lines like "My bitch white, my dick black".
Recapturing that raw mixtape status on "LVL" with Clams Casino on production with lyrics like "what I'm posed to do with all this money…I'm been impatient waiting to show you niggas Satan" . "Hell" is at first awkward then works with Santigold proving a soft melody refrain. There's a completely retarded song here with the obvious radio hit "F_ckin Probems" with Drake, 2 Chainz & Kendrick Lamar. "Wild for the Night" is an interesting turn with dubstep's stadium king Skrillex. Recalling the early nighties NYC rap scene at it's finest with the golden posse track "1 Train" with Kendrick Lamar, Joey Badass, Yelawolf, Danny Brown, Action Bronson & Big Krit. There's a little ode to his ladies "Fashion Killa". The slowed down on the emotionally melodic "Phoenix" produced by Dangermouse. A$AP comesfrom a place where he was "baptized in the gutter, motherfucker you decide. Cause the rides come with doors that be suicide…Painting vivd pictures call me Basquiat Picasso". He also is tired of the old hags around him "I grew up with niggas, but I don't fuck with niggas, I ain't got no love for niggas… now the worlds in my palm, take cover niggas." There's also the introspective "Suddenly". Closing out with "Ghetto Symphony" with rookie thug Gunplay and the trill ballad "Angel".
With just enough charisma A$AP Rocky successfully straddles the line between appealing to the streets and hipsters, he ain't talking about shit except kickin' it with tales of sex, drugs, expensive clothes and his niggas and he's cool with that.
Ali Elabbady (Background Noise Crew, Egypto Knuckles)
Many wanted to count A$AP Rocky out of the conversation, especially since the lapse of time between LiveLoveA$AP and his debut album LongLiveA$AP.  With his debut, A$AP Rocky has created something that is instantly catchy upon first listen, by sticking to the aesthetics that made us gravitate towards him on LiveLoveA$AP; he proves that he's still very versatile with his flow, be it having suicidal tendencies on the Danger Mouse highlight, "Phoenix", or even being able to stick out in a good way on such posse cuts as the lead-off "Fuckin' Problems" featuring Kendrick Lamar, Drake & 2 Chainz or even on the monstrous, 6-minute posse cut "1 Train".  From a production standpoint, the album proves to be just as fluid as Kendrick's "good kid, mAAd city", but the difference is in the aesthetics of the production, a lot more stark sounds and reverberating percussion are entered into the mix.  Even "Wild For The Night" which pairs Rocky with Skrillex still manages to sound very much in place with the rest of the album.  The naysayers and doubters who thought that maybe a $3 million advance would have gotten to Rocky's head have no doubt been proven ineffective, as Rocky churns out an album that makes us understand what we enjoy in the first place about him.

Josh (Reviler)
I will admit I am probably not who A$AP Rocky was thinking of as his target audience when he created LongLiveA$AP, but he actually had a chance to win me over.  I loved his selection of songs he chose for his attention grabbing mixtape, especially the Clams Casino productions and the darkly melodic "Peso."  On the mixtape Rocky's rhymes were more DMX (grunt and yell nonsense) than Rakim or Nas (you know, actually rapping about stuff), but I thought maybe he would sharpen things up for his major label debut.  He didn't.  At best, this is an album where Rocky is little more than a gravelly voiced annoyance over some great beats, at worst it is the misogynistic, hoes-cars-money crap that rap music has (d)evolved into over the last decade.  It is an album that contains the lines "Yes, I'm the shit, tell me if I stink."  And that isn't the worst line (most of the contenders I didn't have the stomach to type out).  Based on both the lowest common denominator content and star powered guests (Skrillex, Schoolboy Q, Drake, 2 Chainz, Kendrick Lamar), I am sure this album is going to sell large numbers and further rocket A$AP Rocky into superstardom, but it isn't for me.
[soundcloud url="http://api.soundcloud.com/tracks/63978127″ params="" width=" 100%" height="166″ iframe="true" /]