Show Reminder: Hammerhead at the Turf Club tonight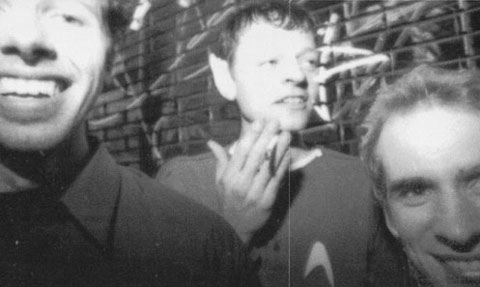 Legendary AmRep band Hammerhead has briefly reunited to play the sold out 25th Anniversary, but if you snoozed on tickets (or just want to see them more than once) they will be playing the Turf Club tonight.  This will be their 2nd show since they broke up in the mid 90s.  Don't miss this! From their bio:
With power and intensity to spare, post-punk hard rock trio Hammerhead could as easily have been called "Sledgehammer" (even if a heavy metal outfit from England hadn't beat them to it). Paul Sanders (vocals, guitar), Paul Erickson (vocals, bass), and Jeff Mooridian Jr. (drums) formed the group in Fargo, ND, around 1990, and moved to Minneapolis, MN, just a few years later. Amphetamine Reptile, which is also located in Minneapolis, released all of their recordings. The band has cited Taxi Driver's Travis Bickle as a guiding influence on their loud, dark, rhythmic approach. Others have compared them to everything from hardboiled pulp fiction authors Jim Thompson and James M. Cain, to brain-pounding noise rock units Unsane, Surgery, and Bastro.
If you're not yet convinced, check out some video from their show in NYC back in June:


Thursday, August 12th
w/ Seawhores and STNNNG
9 pm
$10
Turf Club, St. Paul
Writer / photographer / Reviler co-founder