Stare Case: 062110 Review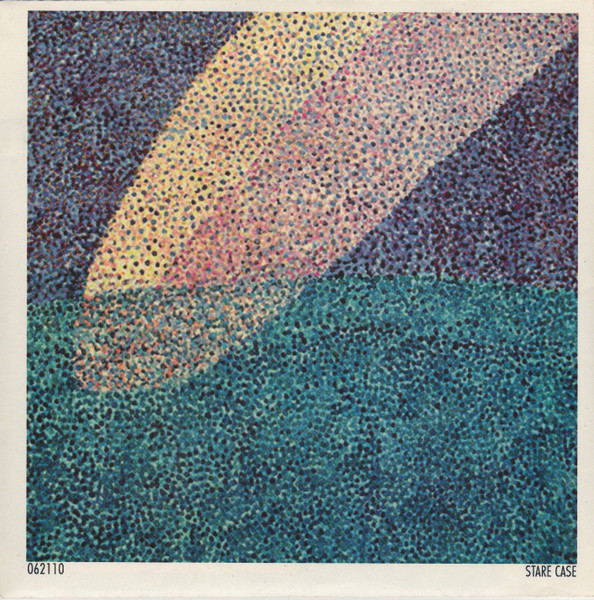 70/100
The problem with reviewing a group made up of 2 of the 3 members of a much more well known one is the tendency to compare the two. Especially if that group is Wolf Eyes, perhaps the biggest name in noise today. Stare Case is made up of Nate Young and John Olson, Young being the founding member of Wolf Eyes and Olson being a member since 2000. In the tradition of their other groups and projects, Stare Case has more releases in their short existence than most band put out in their lifetime.
062110 is made up of two live performance tracks clocking in at a total of 28 minutes. The first track is build off a simple two note bass riff, which serves as a simple foundation for Olson's collection of odd woodwind instruments. Electronics buzz along while Young pops in momentarily to deliver lyrical couplets, sounding like an even more mumbled Lou Reed. Towards the end the bass falls into some sort of melody and the track comes to an end. Track two starts off with a higher pitched background, while something sounding like a squeaking wheel pops in and out of the mix. A slightly delayed bass meanders in the background. Eventually Nate Young's voice comes in again, mumbling slightly more lines than the previous track. The track ends up following a similar path as the first for the first half, a simple repetitive bass track holding it down. Eventually the bass cuts into some whirring noises popping in and out and Olson's saxophone cutting through the noise and continues through the disc's final 8 minutes.
After 10 years of playing together, Olson and Young certainly work well together. Stare Case at times echoes some of Wolf Eyes quieter moments, but adds a little more dare I say melody. Both tracks never really go anywhere, but stay interesting enough to stick with them through the end. Overall, it's an interesting set by two experienced players that will appeal to anyone who already is into this sort of thing.
Writer / photographer / Reviler co-founder