Sharon Van Etten: Epic Review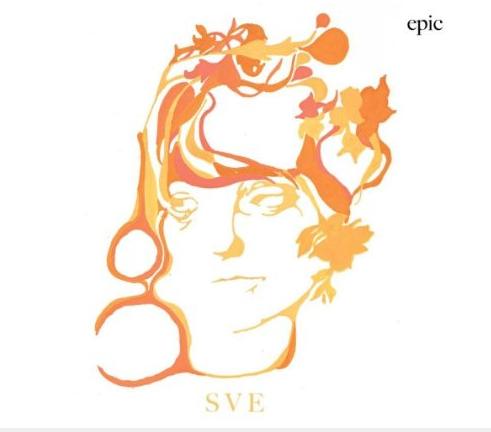 78/100
In a music market highly oversaturated with female folk artists, I am consistently amazed by the few singer/songwriters of the genre that are actually able to rise to the top.  Though on paper there isn't much separating the Marissa Nadler's, Alela Diane's, or Mirah's of the world from the gal playing down the street at the corner coffee shop (see: woman with acoustic guitar, southern influences, and heartfelt lyrics) to hear their music is to understand immediately why they have risen above where others have not.  I am not trying to say that recognition is always an accurate barometer of talent.  However at least in new rising star Sharon Van Etten, it does certainly seem to be the case. 
Van Etten will release the modestly titled Epic this Fall, a new collection of songs hot off the heels of her well-received debut Because I Was in Love last year.  In seven new songs, Epic fleshes out the singer's tradition of folk/country roots and intensely personal second-person soliloquy's.  Though Van Etten considers herself a folk artist, a few of her tunes actually dive over the border into country, with songs like "Save Yourself" echoing Van Etten's twangy Nashville beginnings.   Perhaps more unusual though, Van Etten's folk is also occasionally complimented by a more modern experimental/dream pop sound.   "Dsharpg" for instance, sounds more Bjork than Joan Baez with its haunting vocal layers and droning synths.   Similarly, Van Etten's rich, full production also does quite a bit to set her apart from many of her sparer, more traditional contemporaries. 
Though Epic is pretty short for a full length record, it is pretty dramatically back-weighted with the slighter musicianship/songwriting of "A Crime" and "Peace Sign" quickly giving way to more substantive material.  The album's finishing trio of songs is the best of the lot, particularly the almost Cranberries-sounding "Don't Do It" as well as the bluesy, self immolating barn burner "One Day." Overall it's a pretty exquisite, if a little unevenly grouped septet of songs.  While Van Etten may not have yet crafted the masterpiece that seems well within her grasp, Epic fully displays all of the reasons why she is rapidly ascending where so many of her coffee shop peers have struggled. 
     — Jon Behm
Sharon Van Etten – Don't Do it
You can catch Sharon Van Etten in Minneapolis on November 7th when she will be opening for Jose Gonzales led Junip at the Cedar Cultural Center.
Epic will be release on October 5th on Ba Da Bing Records
Sharon Van Etten:          Site
.