Gang of Four: Never Pay For The Farm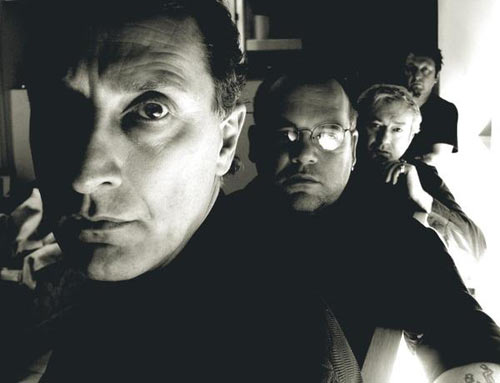 English post-punk legends Gang of Four will be releasing their first new record in sixteen years this Fall, Content, which will be available 1/25 on Yep Roc.  The record's first single "Never Pay For The Farm" was just made available today and you can download it here (or sign up for Reverb Nation and get lots of spam in addition to the free mp3).  While I might need to give "Farm" a little time to sink in, so far I am not exactly calling it a comeback.  Still, the propulsive, funk-fueled, post-punk aggression is still there – it's a Gang of Four track, undoubtedly.  Maybe it is just that next to today's music (full of bands influenced by Gang of Four)  it just seems dated? I kind of doubt it since my copy of Entertainment still sounds pretty damn fresh.  I guess time will tell if  Content will too.  Really I am just hoping for anything but the return of Mall.
— Jon Behm
Gang of Four – Never Pay for the Farm
Gang of Four:          Site
.