Sun City Girls: Funeral Mariachi Review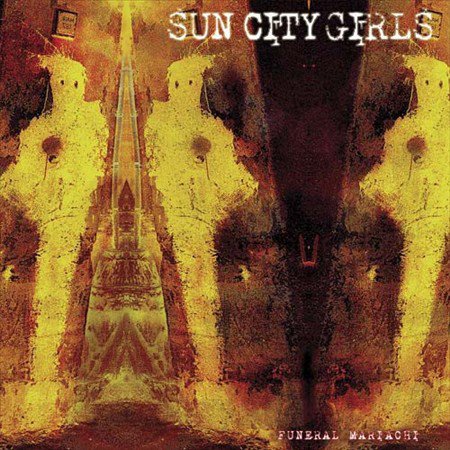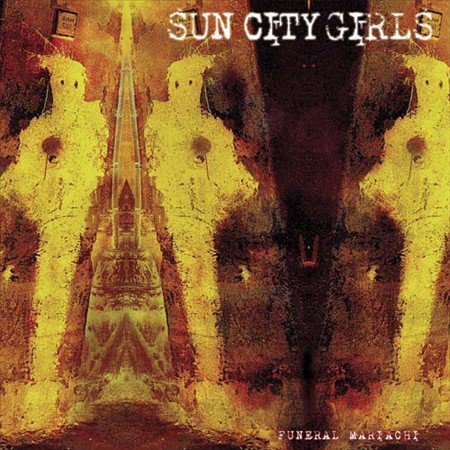 93/100
When drummer Charles Gocher died in late 2007, brothers Alan and Rick Bishop decided to end the 27-year run of one of the most unique bands ever to grace the underground. From rock to free noise to middle eastern to kabuki theater, Sun City Girls were never one to let themselves be pigeonholed into any specific genre or conform to any sort of sound. After 50+ full-length releases ranging from brilliant to frustrating, the band's output mostly ended with Gocher's death. The Bishop brothers made one final tour as "The Brothers Unconnected" as a tribute to Charles, even going so far as spreading some of his ash in each venue they played in. Two years later and released to very little fanfare on their own Abduction Records, Funeral Mariachi is the final chapter in the Sun City Girls' long, strange career.
"Ben's Radio" starts off as an acoustic guitar-driven piece; random voices in indecipherable languages bounce back and forth over the song's length. Most of the first side follows this middle eastern theme, "The Imam" starts off as a bouncy acoustic piece, and "Black Orchid" is the first of a few tracks vocals by Jessika Kenney (Gamelan Pacifica, Seattle Harmonic Voices, Sunn0)))) "Vine Street Piano (Orchestral)" closes out the first half of the record as the centerpiece and highlight of the whole album. A gently flowing piano guides the entire piece, with guitars chiming in melodies and beautifully disembodied vocals from Jessika Kenney floating behind the entire thing. The entire song is stunning and perhaps the most hauntingly beautiful song ever recorded by the group.
While the record's first half follows an eastern feel, the second side changes the tone to something very western. The Ennio Morricone-sounding "Blue West" starts things off, sounding straight out of the composer's soundtrack work. Vocals ooh in the background while a lead guitar plucks the melody over the rest of the band. "Holy Ground" adds Alan Bishop's vocals to the mix, singing in English instead of whatever language makes up the first side, while "El Solo" adds some more vocal harmonies from Kenney over Alan's vocals and Richard's piano melodies. "Come Maddalena" takes the western theme one step further by covering a Morricone piece. It's a perfectly executed cover that blends right into the original material of the rest of the side. The title track and album closer is a wash of instruments fading in and out, a trumpet playing a lazy melody, and Gocher freely taps out rhythms behind a meandering bass until the whole thing fades into nothing.
Funeral Mariachi is a stunningly beautiful end to one of the most unique bands ever. While the band made a career of making some of the most challenging and frustrating albums at the time, Funeral Mariachi is somehow their most focused and accessible record. If Charles were still alive today, he'd be proud.
— Adam
.
Writer / photographer / Reviler co-founder