The Definitive Minnesota Playlist (Part II)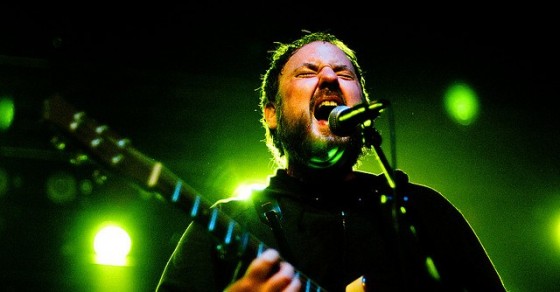 What is the Minnesota Music scene?  Is it today's local bands? Is it the memory of yesterday's greats? Is it the most popular acts or the niche dwellers?  If you could create a playlist that would be "Definitively Minnesotan" what songs would you choose? That's the question we put to our Four Takes contributors for this unique, locally inpsired feature. Every day this week we will be offering a new perspective on the same feature.  Today's take belongs to Reviler's Josh Keller.

Josh (Reviler)
Crescent Moon is In Big Trouble – Hunting Season
My favorite song from a one off EP between rapper Crescent Moon and local hip hop heavyweights Big Trouble.  There is a reason why I play this song everytime we DJ Minnesota Monday's…it is that good.
The Replacements – Here Comes a Regular
I know, I know, everyone blows their loads over the Replacements and I am sure it is an "easy pick," but this is one of my favorite songs of all time.
A song I feel is indicative of the amazing avant garage rock scene that has blossomed in the last 5 years.  My favorite song from the band's classic lineup period.
Does it count as Minnesotan?  I don't know, but it is an awesome song that leads off an awesome, criminally underrated album….and they were from Minnesota at one point, so screw you, I'm picking it.
A young band still finding their way, but their debut record was stunning and they hopefully will have many more amazing songs like "Wake Up" for local fans for the foreseeable future.  Can't wait to see where this band goes.   
Probably my favorite kiss-off song, locally or nationally, from the last 10 years.  "You're slowing me down, so I'm gonna phase you out."  Awesome.  My favorite current band.
Of all of the "big name" indie rappers from our city, I have always seemed to come back to Brother Ali more than the others (Atmosphere, POS + Doomtree, etc).  His debut full length still blows me away, and songs like "Star Quality" only scratched the surface of what he would do over the subsequent years.
Skoal Kodiak – Good Night Malas
If Vampire Hands represent the slightly more poppy side of the artsy rock scene that flourished in the 00's, Skoal Kodaik represent the weirder and dancier side.  Probably too abrasive for mass consumption, but delightfully messy and surprisingly concise from a band highly appreciated but some, pretty much ignored by most. 
Lifter Puller – Lonely In A Limousine
I picked the opening song off what is probably my favorite local album ever (Fiestas + Fiasco's).  I could have picked any of the songs from the record in all honesty (or any of their albums, in all honesty) and been content.  They were that good.  If you like the Hold Steady and don't follow Lifter Puller, shame on you.
Dillinger Four/Atmosphere – Masters of War (Bob Dylan cover)
I had trouble picking from a wide variety of local tracks for song #10, so I picked this 2004 collaboration instead.  I don't even especially like this song, but it combines 2 seminal groups MN groups covering the states towering legend and was an anti- Bush fundraiser, so there you go. 
     — Josh