Hieroglyphics Crew: Apparently Now A Retail Company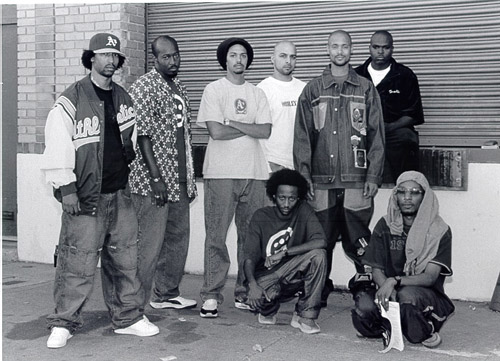 While the Hiero crew may be living legends in some hip hop circles, the group's new concentration on Hieroglyphics-based retail over creating music has to be raising a few eyebrows.  The crew just announced it's first action figure, not to mention the Goldcoin Capsule Collection (toys), paintings, as well as apparel.  What won't be appearing in the latest Hiero collection: A culturally relevant crew album. While Del Tha Funkee Homosapien has a solo joint coming out yet this year, the rest of the Hiero crew seems content to sit back and chill from 2003 til' obscurity.
     — Jon Behm
Hieroglyphics:          Site
.