Do Look Back | Espers: S/T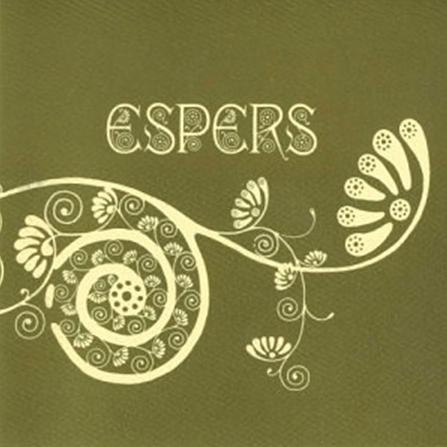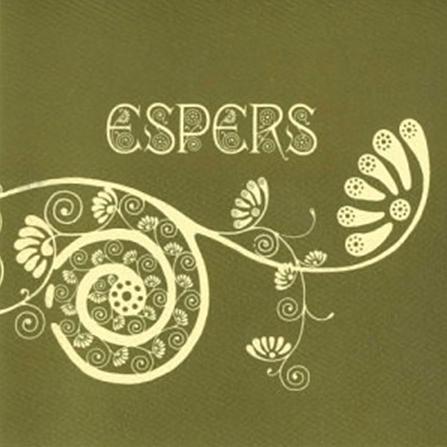 Whatever happened to that neo-folk scene that was poised to break out a few years ago? I mean, besides Joanna Newsome, what happened? Not that long ago we were flush in the middle of a full on genre revival  with artists like Devendra Banhart, Vashti Bunyan,and Jana Hunter making "freak folk" common parlance in the music media.  Now the scene seems to have all but fizzled out – with Banhart becoming increasingly irrelevant, Hunter all but abandoning the genre, and Bunyan seemingly on hiatus.  Even newcomers who might have been embraced five years ago (like Cate Le Bon for instance) now seem to be on outside of the indie pop world looking in, where chillwavers, retro girl groups, and dream poppers have taken their place. 
The psych-folk revival was great while it lasted though, inspiring a good number of classics.  Notable amongst them was Espers' 2004 self titled debut.  Espers was (is) based around the Philadelphia trio of Greg Weeks, Meg Baird, and  Brooke Sietinsons, who combine an old-world baroque folk sound with weirdly transcendent jazz and psychedelic flourishes.  The group has released three full lengths and an EP, but their first record remains their best.   The titular debut is a collection of eight mostly lengthy tracks that combine for a uniquely moody composition full of minor-keys and somber bleakness.  Standouts include spookily terrifying "Voices," eight minute plus classical guitar and jazz flute ensemble "Hearts and Daggers," as well as the auto-harp inflected "Flowery Noontide," which completely envelopes the listener in Baird's ethereally haunting alto.  While Espers' jaunts into the likely renaissance festival fare of "Byss & Abyss" may turn off some, it's still hard to deny that its interesting, intricately crafted chamber pop.   
While the neo-folk movement may have lost its steam, Espers still hasn't. The group released an album as recently as last year and continues to add new collaborators.  I still look forward to where they go in the future but for what it's worth, I am not sure if the combination of quality, timing, and interest will ever again be as ripe as it was back during the band's start.  Given that the indie music world seems to have largely moved on, a success along the likes of Espers may no longer be possible.         
     — Jon Behm
Espers:          Site
.