Mexican Summer Vol.1
by josh keller · Published · Updated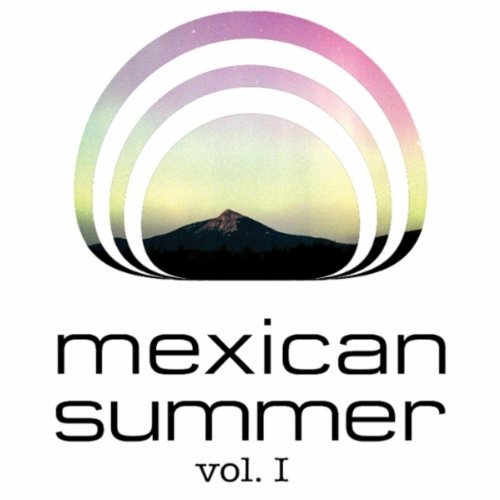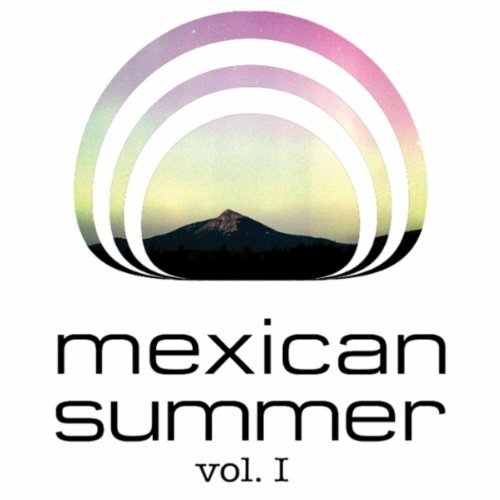 The good folks at the Mexican Summer record label have decided to released free mixtape on Amazon featuring some of the labels best artists.  The 15 track album features such great bands as Real Estate, The Soft Pack, The Mantles, Best Coast, The Samps (the funky side project of Ariel Pinks backing band Haunted Graffiti), Dungen, Washed Out, No Joy and more.  Can't really beat all those great songs for free, so head over to Amazon to grab the record.
      -Josh
Why American?; Dealers Find 'Made in Detroit' Is Often a Hard Sell
The Washington Post December 21, 2006 | Sholnn Freeman – Washington Post Staff Writer Farshad Elmi Anvari has the diamond-studded ring to prove that he can move Chryslers and Jeeps off the lot. He is so good that a colleague has scrawled on his cubicle window: "Farshad the Great!" The Iranian-born salesman is hoping to earn a third diamond this year. All he has to do is sell 100 Chryslers and Jeeps. He has had to push hard this month to make his goal, with four deals still to close.
And he'll need help from wary consumers like Ann Mazzotta, who went to the Fitzgerald Auto Mall in Gaithersburg for a sedan to replace her worn-out Honda. She liked the look of a Chrysler PT Cruiser convertible, and she climbed inside. After a moment, she emerged, curling her lip and shaking her head: When it comes to cars, she doesn't buy American.
"Pretty much, I wouldn't consider it," Mazzotta said.
The mall, a fixture along North Frederick Avenue for more than 30 years, is spread over a 61/2-acre hill with two showrooms — one at the top, the other below. In the old days, Chrysler and Oldsmobile crowned the hill, but — in a symbol of changing fortunes in the U.S. auto market — Toyota now sits at the top peering down on a showroom that sells Chryslers and Hyundais.
Mazzotta came to the auto mall to check out the Hyundais. The PT Cruiser was just a momentary distraction. She hasn't owned an American car in 13 years; that's how long she had the Honda Civic she wanted to replace. She ultimately went back to Honda and left with a new Civic. "Maybe it was my comfort zone," she said.
Decades ago, American car buyers wouldn't give foreign models a second look. But the grip was broken by years of shoddy U.S. craftsmanship, a focus on gas-guzzlers, and a steady stream of attractive models from manufacturers in Europe and Asia. Now it's the designs from Detroit that don't get any attention.
"American car companies can't just make cars as good as the Japanese," said Karl Brauer, editor in chief of Edmunds.com, an car- shopping Web site. "They've got to surpass them. They have to make cars even more desirable." Detroit automakers have learned their lessons and made significant strides in improving the quality of their vehicles. Over the past 15 years, the U.S. automakers have closed the gap in quality with Asian competitors, according to J.D. Power and Associates. But there is still the problem of consistency. "They've proven they can do it. But we haven't seen them demonstrate that on a consistent basis," said John Tews, a spokesman for J.D. Power. web site fitzgerald auto mall
And perceptions persist. Anvari said U.S. carmakers are blamed unfairly for their sins of the past.
"I'm fighting with 10 years ago — I wasn't here," said Anvari, who left Iran four years ago.
He wonders how U.S. customers can be so closed-minded to their country's own car brands. "If I was American-born, I would buy the Chrysler," Anvari said. "By buying the car, I'm helping my people move forward." In the early 1990s, the Lake Forest dealership sold nearly 100 Chryslers a month. In November, it sold 244 Toyotas, 56 Hyundais, and 53 Chryslers and Jeeps combined. The figures resemble trends nationwide, particularly along the East and West coasts. And automakers in Detroit fear that what's happening on the showroom floor in Montgomery County might be a glimpse of the future. Domestic automakers command a mere 23 percent of the market in the county, according to car-registration data from R.L. Polk and Co. In the Washington area, foreign cars make up 62 percent of the market so far this year, according to Polk, which used data provided by the Washington Area New Auto Dealers Association.
"The market is so much more competitive," said Jack Fitzgerald, who owns the mall and who has worked aggressively to expand the number of Asian brands on his lots. "It was important to establish ourselves as an import company or else we'd be gone." In contrast to the Chrysler dealership, the Toyota showroom is almost always busy. Toyota salesmen huddle near the front of the room to spot potential customers as they drive in or to intercept them at the door. Some are in constant conversation by cellphone, even when they have customers in front of them at their desks. The power of Toyota's brand reputation makes selling the vehicles that much easier.
Moving Jeeps and Chryslers, however, often depends on the discounts.
"Hey, buddy. This is Farshad. How are you?" Anvari said to a customer on the phone.
The customer wanted a Jeep Commander with a $3,500 discount and interest-free financing for 60 months.
"You can't get both. It's not going to happen," Anvari told him. To close the deal, Anvari got his sales manager on the phone to sort out the customer's confusion over discounts.
"For now it's tough," he said. "The business is slow." Sometimes, Anvari and other Jeep and Chrysler salesmen blame their plight on Consumer Reports. The magazine doesn't recommend enough American cars and trucks, they said. see here fitzgerald auto mall
"Always Honda," Anvari complained. "They have some ridiculous reports. I don't know who their chief editor is." David Champion has been senior director of Consumer Reports' auto test center for 10 years. He acknowledged that Detroit automakers had made progress in vehicle reliability over the years, but he isn't impressed with the latest vehicles from Chrysler and Jeep. He said the new Chrysler Sebring might sell okay with big discounts. "But it's certainly not going to take sales away from Accord, Camry, Altima, Mazda 6 — cars in that class." Bruce Nesmith, a computer-game designer from Gaithersburg, came into the dealership with his wife, Laurie, after a sport-utility vehicle sandwiched their car. He was looking for a small sedan that would also interest his teenage daughters. He searched online for car reviews, crash data and prices.
He and his wife had narrowed the list to five: Chevrolet Cobalt, Hyundai Elantra, Mazda 3, Honda Civic and Toyota Corolla. After test- driving the Cobalt, Nesmith complained about the lack of cup holders and electronic features and the car's inadequate sound system.
"It was immediately obvious that it was far more stripped down," he said.
His kids didn't like it, either. "The Cobalt was seriously lacking the cool factor," he said.
His wife favored the Hyundai Elantra. It had considerably more features: defrosting side mirrors, active head restraints and lots of cup holders, even in the back seat.
In the end, the family chose a Honda, preferring its modern dashboard and the Honda name.
"Personally, I don't care about which side of the Pacific or Atlantic a car comes from," Nesmith said. "I want to know how safe it is. How reliable it is. How much of a good value I'm getting for the dollars I'm paying." Sholnn Freeman – Washington Post Staff Writer