Disappears: Guider Review (Four Takes)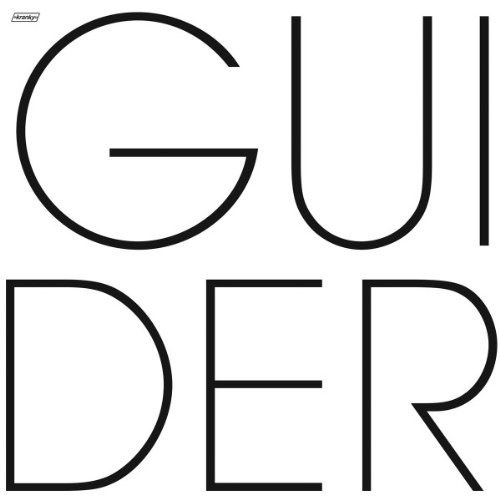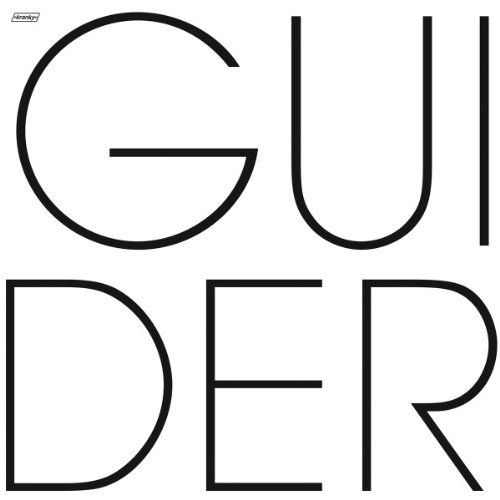 It can be difficult to gain a balanced perspective on an album after reading a single summary of the music. Bias can tilt a review, as can personal taste, history and just about everything else that is unique to the person writing it. So in an effort to offer an expanded perspective in such a medium, here are four reactions, four impressions, Four Takes on the Guider by Disappears.

John Grimley (Radio K, Green Shoelace)
85/100
Disappears hearkens back to the fuzz punk of an earlier time. On their second album, Guider, the band doesn't do much to switch up their formula. This is a great thing, as the band channels a little piece of Kyuss mixed with the catchy punk sentiments of NOFX. The band's sound is tight, and the entire album keeps up a very brisk pace. With only six tracks this may seem to be a simple task, but the song "Revisiting" does go on for almost sixteen minutes. The tracks are coated with a psychedelic sheen that fans of Kyuss or Secret Machines will appreciate and the low-fi production is a nice break away from the normal layer of polish that a lot of indie bands employ. Although some of the tracks can sound very similar to those before and after, Disappears knows what it wanted to do on this album and they have succeeded. With Guider the band has made a tight shoe-gaze album without any of the extra noise or fluff that so many other bands that dabble in psychedelic rock use. The beats are driving, the vocals hazy and the hooks are sharp. Guider sounds like an album that Disappears had a blast making, which makes it all the more fun to listen to.

Jon Behm (Reviler)
65/100
Disappears is basically jam band music for people who like moody guitar rock that you can't dance to. Though Disappears songs are generally shorter than your average jam (though fifteen minute long "Revisiting" is an exception) they use the same basic format – taking repetitive instrumental rhythms and making sewing intricate patchwork melodies through them. The band's new record Guider certainly uses that approach – but perhaps due to the fact that none of the intricacies are that bold, it all generally comes out as one long boring piece of moody guitar rock. "New Fast," is an exception but there is little else to make Guider stand out from being a big grey puddle of guitar distortion. Perhaps a little better production might have helped to clearly define the instrumentation, but unfortunately it seems purposefully engineered to sound as if it was recorded in 1983. While I have heard great things about the Disappears live show, for now I will have to continue to pass on the records.

Jon Schober (Radio K)
85/100
Disappears' debut album Lux was criminally underrated last year. Heralded as one those bands that would change rock music by many publications, the release was pushed to the side in favor of more genre-defying artists. That's fine and all, but having witnessed Disappears do an instudio with Radio K last April, it was perhaps the best session I've ever seen a band do. Within 20 minutes, each song was performed in one take, solid as hell. The tracks they performed were all being tested for inclusion on Lux and what would soon be their second album Guider. Only one ended up on the new effort, that of "Not Romantic," and it is quite evident how the sound on that song stylistically differs from anything else the quartet has put out.
Guider is an almost kraut-like experiment in how far you can push the same riff with minor changes. How long can an audience be captivated by it? The 16 minutes of "Revisiting" indicates that this pattern can go on forever, especially if chemistry with your band members is the tightest you will ever hear. The fortitude they play with is admirable to say the least. There is a certain confidence that Disappears exudes. They know they rock and the critics can screw 'emselves (rightfully so since Guider has not been met with such glowing reviews). The album is dark to a point of despair, but it's that raw conflict which can make any listener feel like they are conquering some kind of inner-torment. It's difficult to stray away from those lofty comparisons, but driving around in my beat-up car in a perpetually brutal winter with these anthems blaring makes me feel pretty good in the end.
It's only been a few months between album one and two, and it seems like their material is never-ending. They even recorded over old Lux sessions to make Guider, not to mention they did the whole thing in one go. Disappears have no time to waste.

Will Wlizlo (Utne Reader)
72/100
Reviewers don't usually like to share their notes with a larger audience; the whole point of a music review is to provide a thoughtful, logical critique of a piece of art. Well, I've decided to reveal my reflexive reptile-brain impressions of the new Disappears release, mostly because I think they're fairly illustrative. Here goes.
The first time listening through Guider, I wrote this string of words down: "wobble. kraut. muddy prod. groove. distortion." In the most basic sense, these qualifiers do a nice job of summing up the album. It has some traits currently in indie-vogue (sharp distortion, rolling grooves, wobbly tones), speaks to the backlash against overproduced rock albums (the murky production value), and gives credit to the album's most obvious aesthetic precedent (krautrock, from Neu! to Turing Machine to Deerhunter). All of the ingredients are present to earn Guider a nod from our esteemed counter-cultural arbiters. That's the problem though. Anyone can put meat, vegetables, and broth in a pot and call it chicken soup.
Disappears, to the relief of curious music consumers, has a few surprises in their pantry. Vocalist Brian Case occasionally nails his inflection, lending songs like "Halo" and "Superstition" airs of effortless cool. "Revisiting," the album's nearly 16-minute closer,
imperceptibly shifts in tempo and tone, proving that the band can craft excellent, driving psychedelia. It's hard to get too excited, though, as Minneapolis is home to many bands that pull off nuanced,innovative psychedelia on every track-from Red Pens and Fire in the Northern Firs to Daughters of the Sun and Is/Is.