Delaney Davidson: Self Decapitation Review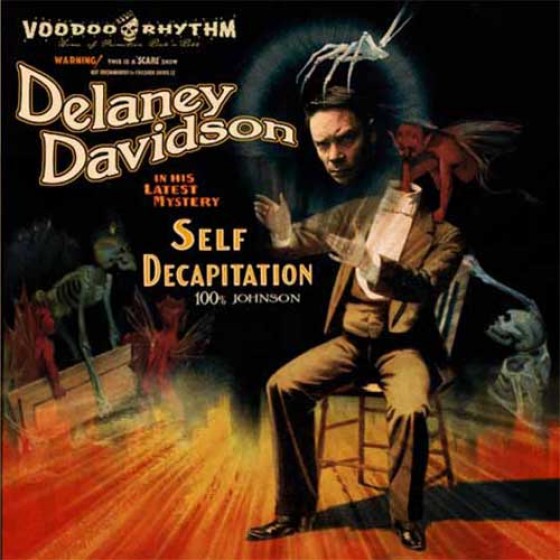 81/100
You don't get much more DIY than kiwi songwriter Delaney Davidson.  When I last caught up with him in a West Bank dive last Fall he had been on the road for months, sharing a car with a travelling puppeteer, making his way around the country to play shows without the benefit of any sort of PR or publicity.  He was selling his most recent record, Self Decapitation out of a suitcase, though from the look of it he was giving away nearly as many as he sold.  Now that Decapitation is reaching its official release date (March 1st) not much has changed.  Still no "Delaney Davidson is the next coming of god" press releases in my inbox – in fact there hasn't been any mention of the artist at all.  Strangely enough though, I was at a Minneapolis coffee shop the other day and what did I hear being played over the PA?  None other than Delaney Davidson's brand new material.  Perhaps it's a testament that the young man's word of mouth campaign has done its work.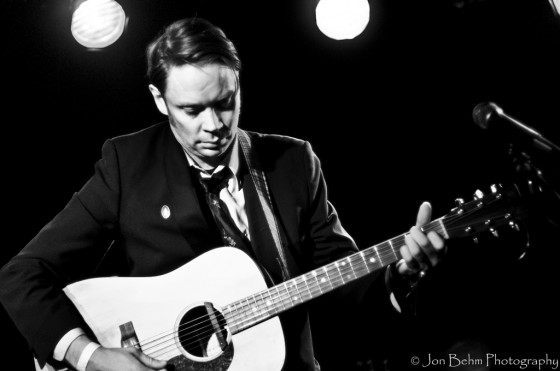 Davidson's sound is that of a road weary bluesman.  He's a storyteller of murder ballads, moonlit nights on lonely roads, mysterious men and their dark deeds.  He is a poet of the darker side of human nature – much like Australian artist Nick Cave who also draws on the gothic roots of the American South for inspiration.  Decapitation is a collection of twelve new songs; each delivered in Davidson's raspy, Dylanesque baritone.   While the material is certainly more upbeat than 2008's melancholy Ghost Songs, Decapitation too is filled with an underlying dread.  "In the Pines" finds Davidson snarling and humming over a traditional blues tune – a terrifying ode that was inspired in part by the "nightmares of Ledbelly." "Back in Hell" is a classic tale of murder and deceit, set to a chorus of blood curdling trombones.  "Seasons of God"is a gloomy roadhouse journey with a theological bent.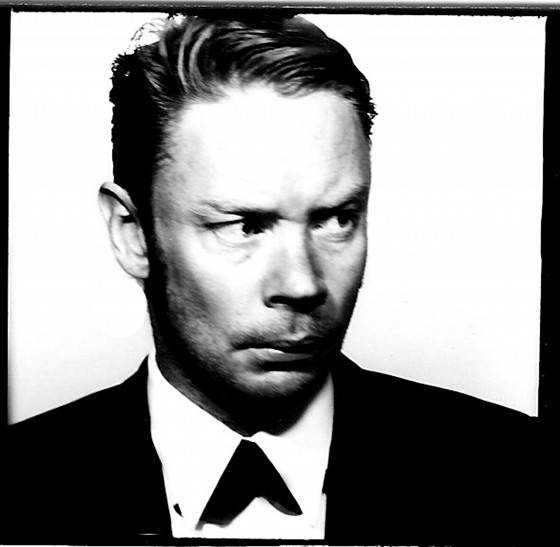 It isn't all coarseness and depravity though – Davidson shows a sweeter side in the heartsick love ballad "Little Heart," while both "Lackie's Men" and "Dirty Dozen" are both rollicking slices of old-time rock n' roll.  The former is a vintage sounding boogie swing joint, and the latter an upbeat jam inspired by a family dinner that was unknowingly accompanied by the verbose lewdness of Jelly Roll Morton (in the liner notes Davidson writes of Morton yelling out "cocksucker" and "motherfucker" over the radio during dinner – without anyone seeming to notice).   Davidson finishes off the record on a less than cheery note though – with "Bridge is Broke" a song written on a dead man's banjo while the man's ashes "stared at" Davidson from the banjo case.
Overall it is pretty heavy stuff – but as with the great bluesmen of old, there is enough yarn and mystery to Decapitation to keep any listener entranced for days.   Though Davidson appears to be celebrating his record release from his home country, he's no stranger to the Twin Cities so hopefully we can expect him back soon.
— Jon Behm
Delaney Davidson – Dirty Dozen