DeVotchKa: 100 Lovers Review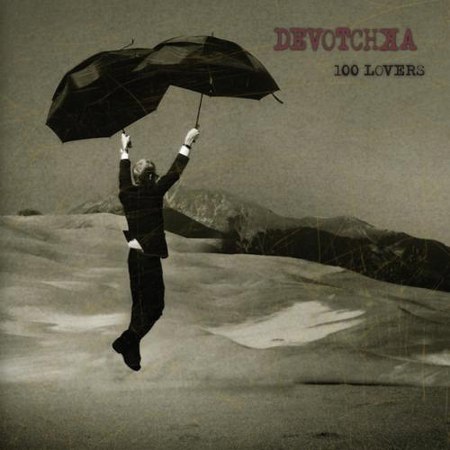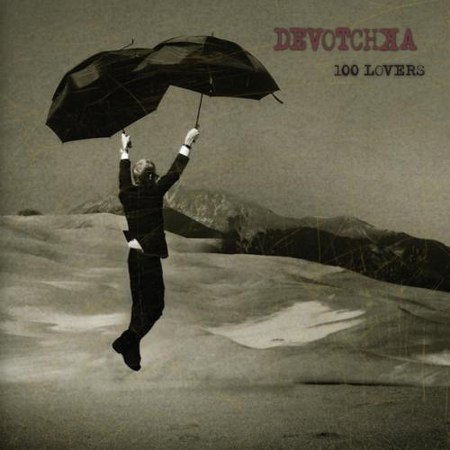 81/100
There was a time when I eagerly awaited the next DeVotchKa album with the fervent passion of a true die hard.  After 2003's Una Volta and the following year's How It Ends, the multifaceted four piece had set the bar pretty high – so high in fact that even relatively strong follow up's in the Curse Your Little Heart EP and A Mad And Faithful Telling seemed pretty middling in comparison.  Now that the band has recorded their fifth effort, 100 Lovers, I am happy to say that they seem to have once again found some of their former greatness.  While Lovers might not be a perfect album, it does recapture the sort of epic romanticism that the band cut its teeth on – reminiscent particularly of How It Ends but also with a more fully fleshed out sound that reflects the band's growing indie-rock sensibilities.
And unlike in previous efforts, those sensibilities don't get in the way of the band's crafting of great songs.  While DeVotchKa began as a world music influenced band, particularly taking inspiration from Eastern European Roma music and Mexican polka styles; as of late the band has seemed to model itself more on the Arcade Fire model of epic, soaring indie pop.  Whereas on A Mad and Faithful Telling this had the effect of breaking up the band's content into two separate camps – 100 Lovers seems to have found a better balance.  Even the most pop oriented work on Lovers is redeemed by its allowance for the band's baroque roots to shine out as well. "100 Other Lovers" for instance, is jazzed up by Tom Hagerman's always interesting, classically trained violin work.  "The Common Good" benefits similarly, in addition to a gypsy handclap beat.  And the best work on Lovers fully embraces a wide spectrum of influence – Mariachi horns in stomper "Bad Luck Heels," French accordion and rockabilly in "The Man from San Sebastian," and so on.
One thing that hasn't changed at all for DeVotchKa is frontman and multi-instrumentalist Nick Urata's haunting baritone.  Throughout Lovers and particularly in standout tracks "All the Band in the Sea" and "Exhaustible" Urata carries the sound nearly completely, affecting his trademark mix of restlessness and weariness.  It's the voice of a man who can neither sit still nor rest.  And while DeVotchKa contains some top notch musicians, it has always been Urata's epic wail that's been the secret to the group's success.  Urata shines here like he's recently rediscovered his sense of sorrow, and the sound's funereal sense of loss and rebirth is back in all of its soul-tugging force.   I haven't heard a DeVotchKa album I have liked this much since 2004, and I can only hope that it's the mark of a band that is more confident in the direction its heading.
— Jon Behm
100 Lovers will be available on March 1st Pre-order your copy here
DeVotchKa:          Site
.