J. Mascis: Several Shades Of Why Review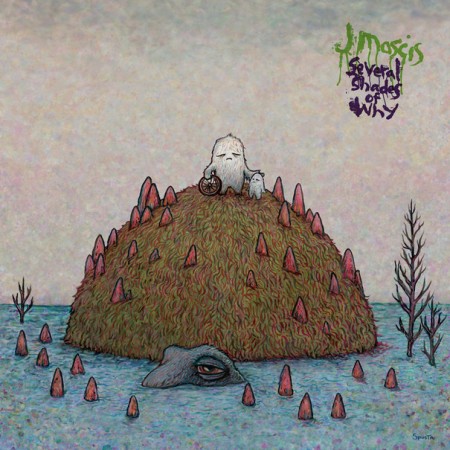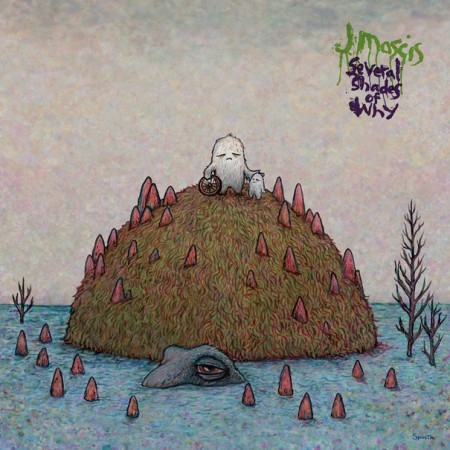 76/100
J. Mascis's Several Shaded of Why is being marketed as the Dinosaur Jr. guitarist's "solo debut," though if you want to get technical Mascis's solo journey began with oft-forgotten covers record Martin & Me and continued via two records released as "J. Mascis and the Fog," not to mention much of mid-late nineties Dino Jr. which for all intents and purposes may as well have been considered a Mascis solo project.  Still, if Mascis wants to consider Several his first, I am not going to argue.  The mostly acoustic new record does seem to hearken back to the guitarist's Neil Young admiring roots, so perhaps a return to that style could be considered a rebirth of sorts.
Several Shades of Why displays Mascis's softer side via ten folk rock tunes, some of which were assisted by Ben Bridwell (Band of Horses) Kevin Drew (Broken Social Scene) and current touring partner Kurt Vile.  And this being a J. Mascis record, it is full of intricately wrought guitar melodies that display that the guitarist's talent extends well beyond axe shredding (though Mascis does pepper Several with the occasional electric guitar solo).   Mascis's lyricism isn't quite as interesting in most cases as his playing, however his world-weary croak lends gravitas to his every word, making even the most boilerplate sad-sack lyrics resonate beyond their literal meanings.   After repeat listens said gravitas can begin to sound just a bit on the whiny side, but overall the record stands up pretty well over time.  The violin-laced (courtesy of Sophie Trudeau) title track and "Make it Right" which combines a lazy country twang with flute and piano, both have the potential to become favorites.  And folky, emotionally charged tune "Listen To Me" is worth hearing if only for its guitar duet with rising star Kurt Vile.
And the fact that Vile plays on Several Shades of Why and will join Mascis on tour this Spring almost seems to be a passing of the torch, to use an overly clichéd phrase.  Mascis and Vile were both weaned on abrasive, fuzzed out guitar distortion, and this year both artists have seemingly embraced their softer, more melodic sides.  Mascis on his solo "debut" and Vile in his similarly minded Smoke Ring for my Halo.  Perhaps appropriately, Vile's new record is the better of the two – the rising yin to Mascis' gracefully declining yang.  As far as graceful declines go though – Several Shades if Why demonstrates that Mascis has still got plenty of talent left to burn.
— Jon Behm
J. Mascis and Kurt Vile will both be performing on 4/2 at the 7th St. Entry
Several Shades of Why will be available March 15th via Sub Pop.
J. Mascis:          Site
.