Blu: "No York" Review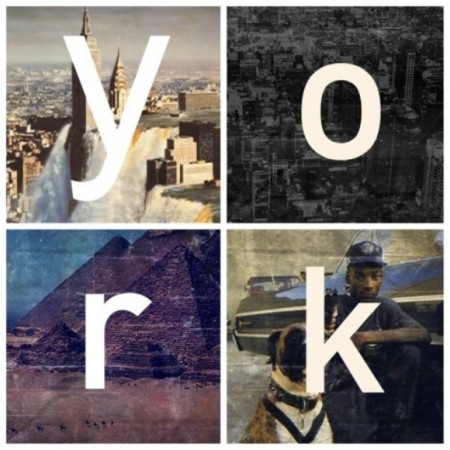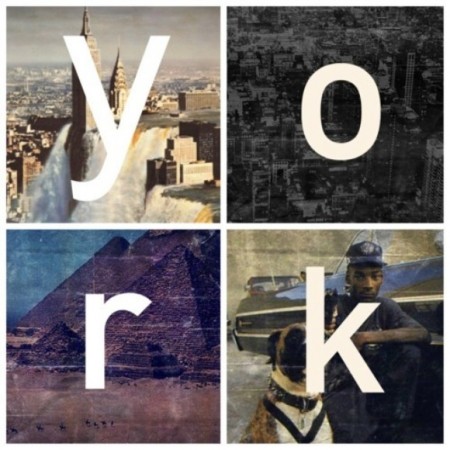 West Coast rapper Blu's album No York has been floating around in the ether for a few months now.  While the album was supposedly going to be the artist's big label (Warner) debut, its future now seems uncertain.  The record itself has been widely available for some time on the internet – likely due to Blu giving out copies to fans at his shows.  Warner's indecision, however, is to rap music's detriment, since they happen to be sitting on what could potentially be one of the year's best hip hop albums.  Right now there isn't anything in the mainstream or otherwise that sounds quite anything like it.
Whether No York's eclecticism is to everyone's taste though is a matter to be decided.  It will almost assuredly appeal to the underground.  The roughly chopped production work gives the record a sophisticatedly edgy grit, ranging from a sort of "Nintendo-in-a-blender" ADD electro spasms to grainy, nostalgic jazz sampling.  While Blu is a producer in addition to emcee, longtime collaborator Exile lends his talent to the likes of "Ta G's" and Edan is featured on "Ronald Morgan" (both standouts).  Several other guests lend an integral, but not over-shadowing dimension to the sound as well.  Particularly the surprising choice of Wu Tang's U-God in "Doing Nothing," and Tiombe Lockhart's turn in "Annie Hall."
Blu's rapping as well seems more inclined to those more appreciative of the abstract.  Though Blu has a laid back West Coast flow, his lyricism taps into strange and bizarre places.  It's as if the perpetually bored-sounding rapper has grown tired of casual communication and raps in a kind of free-association.  It's not that it doesn't make sense – for instance the tune "Hours" Blu exhorts his own work ethic and denigrates other rappers ("we wouldn't see eye to eye / if we were shoulder to shoulder").  Still, as if to demonstrate his inaccessibility at the end of that track Blu casually asks a giggling woman what the song is about and she replies "I'm still trying to figure it out after fifteen times."
"No York" the term itself Blue has stated is slang for a "West Coast state of mind."  He peppers his verse with LA references like the Slauson Swap Meet that recall the golden age of "gangsta rap," but his lyrical dexterity and willingness to experiment give No York a sound that is more about the future than the past.  In this era it's difficult to associate particular sounds with each coast anyways, since as rap has grown well beyond the bounds of a few established zones.  Really, it's best not to think about No York in terms of any rap scene, style, or past fad.  Blu has established his own unique sound and though it may have had its influencers (Dilla comes to mind) he has created something that is far from derivative. Whatever it is, No York remains unreleased, a diamond in the Warner vaults.  When the release comes (hopefully unchanged from its current format) then its bound to turn a lot of heads.
— Jon Behm
Stream the entire album below: