Low: C'Mon Review (Four Takes)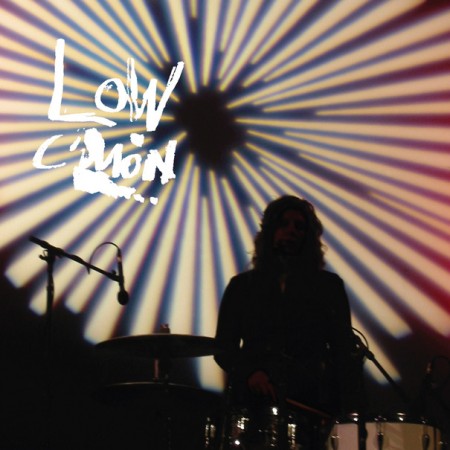 It can be difficult to gain a balanced perspective on an album after reading a single summary of the music. Bias can tilt a review, as can personal taste, history and just about everything else that is unique to the person writing it. So in an effort to offer an expanded perspective in such a medium, here are four reactions, four impressions, Four Takes on C'Mon by Low.

Jeremy Hovda (Reviler)
82/100
After spending much of the last two years working with Retribution Gospel Choir, Alan Sparhawk takes up the Low mantle again with wife Mimi Parker and new band-mate Steve Garrington, to craft a lovely, brooding gem of an album. The quiet, minor-key harmonies and somnolent rhythms of C'mon make it more of a piece with 2005's The Great Destroyer than with their last effort, the far more dissonant and abrasive Drums and Guns (2007).  And, if C'mon is less experimental than that album, it's also better.  Low have always worked best at their most minimal.  The Sparhawk-Parker harmonies are so pitch-perfect and unique that heavy instrumentation only serves to bury their strength.  The haunting "Done" is an example of the enormous feeling that Low is able to squeeze out of two voices and a slide guitar.  Sparhawk's gifts as a lyricist also shine through on the same track, "Left my land to the wind and the sand, with blood on my lips and silver in hand, and I'm weary and stumbling in the desert heat, where raindrops they burn up before they reach your cheek.  And if you see my love, tell her I'm done."  And at Low tempo, this miniature poem is stretched into a three-minute song.  C'mon is a wonderful return to form for Low, elevating the dreary and bleak into something beautiful.

Josh Keller (Reviler)
83/100
When a band is as good, for as long, as Duluth Slowcore legends Low have been, you almost take them being good for granted. Then they release a new album, in this case the 10 song stunner C'mon, and you realize they are not just an abstract an idea or a washed up facade of what they used to be, but still a band that can put out an album that seems to stop time with each song.
C'mon is a commanding, confident album that is both serene and powerful, tense and joyous. While the album is packed with songs that are excellent, the best of the bunch is the amazing "Witches," which is somehow both beautiful and scary. The track is four burning minutes of simple drums, angelic backing vocals, sweet banjos riffs, ominous guitar chords, all a subdued backdrop for Alan Sparhawks restrained singing about the rapture and fighting witches that are in his bedroom with a baseball bat. There are other good tracks (opener "Try to Sleep" and the beautiful "Especially Me"), but it is almost hard to recognize the rest of the album when one song warrants so many repeat listens. While it shouldn't be a surprise, C'mon is another feather in the cap of a band that already has a pretty damn impressive resume.

Ali Elabbady (Background Noise Crew, Egypto Knuckles)
83/100
It's been a good ten years since Things We Lost In The Fire, the fifth album from this Duluth, MN outfit, and most certainly their best.  After a three-year break, Low arrives with their latest effort, C'mon, which is light on the ears and majestic in arrangements.  Nicely struck xylophones introduce us to "Try To Sleep," while the traditionally waltz-y arrangements beam through on "You See Everything."  Elsewhere, dark and distorted guitars play to a hauntingly enchanted arrangement on "Witches," while the drums take a break on the ethereal "Done."  Rarely has Low managed to disappoint, however "Nightingale," and the acoustic jam "Something's Turning Over" are the only rare missteps, however the vocals from the band manage to keep it interesting nonetheless.  In what may seem as a curt 45 minutes, Low manages to give another well-made album with C'mon, here's to hoping they keep the jams coming.

John Grimley (Radio K, Green Shoelace)
90/100
Low has become an indie-rock staple, surviving on their unique mix of slow melodies and beautiful harmonies. For their ninth full-length album C'mon, the band returned to Sacred Heart Studio in their hometown of Duluth, the creation site of their 2002 album Trust. C'mon is what Low has come to be renowned for; slow tempos and stark lyrics with breezy guitars and some ominous undertones. The band expands its repertoire with the inclusion of Dave Carrol (from Trampled by Turtles) adding banjo on the track "Witches" and violinist Caitlin Moe (of Trans-Siberian Orchestra) contributing to several songs. The ten-song album shows that Low has a firm grasp of what they intend to do and they have the instrument chops to back it up. Most of the songs slowly build to a rising swell, except the surprising finale "Something's Turning Over" which starts out resembling a tune from Belle & Sebastian before it hits the brakes. C'mon is another highly enjoyable release from a band that has been delivering consistently for over a decade. The album is not a dramatic departure from what made Low endearing nor does it retread prior ground. It has just enough variation to keep longtime fans from feeling a sense of Deja Vu while building on the elements that made them fans in the first place.
C'Mon will be available on April 12th via Sub Pop
Low:          site
.