TV on the Radio: Nine Types of Light Four Takes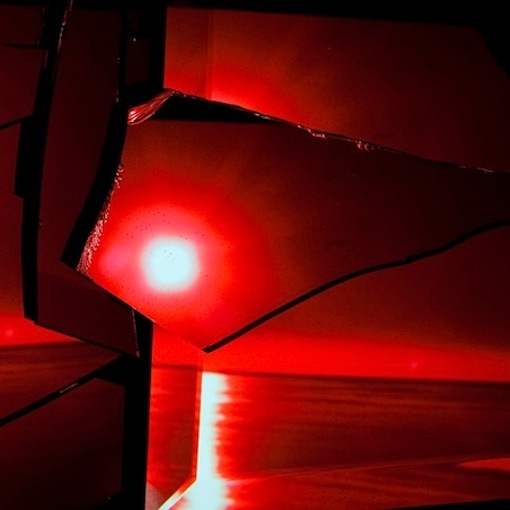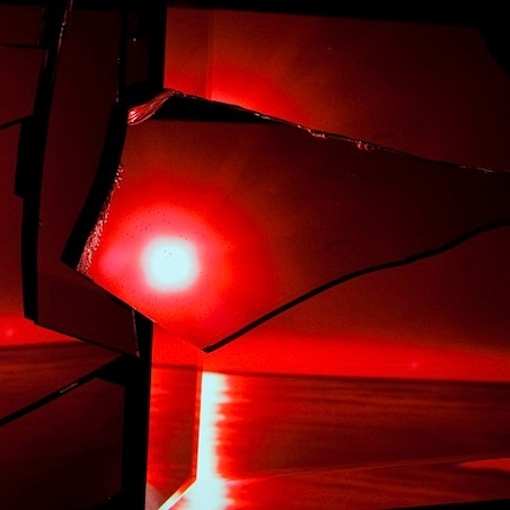 (NOTE: All reviews were written and submitted before the tragic loss of bass player Gerald Smith, who passed away yesterday after fighting Lung Cancer.  Both TV on the Radio shows scheduled for this weekend at First Ave are cancelled.  Our thoughts are with the band and with Gerald's family.)
It can be difficult to gain a balanced perspective on an album after reading a single summary of the music. Bias can tilt a review, as can personal taste, history and just about everything else that is unique to the person writing it. So in an effort to offer an expanded perspective in such a medium, here are four reactions, four impressions, Four Takes on Nine Types of Light by TV on the Radio.
Ali Elabbady (Background Noise Crew, Egypto Knuckles)
92/100
A year-long hiatus, a move to a new coast, and a bandmember's bout with lung cancer definitely had folks worried for TVOTR's future plans. Rest assured those thoughts are quelled once "Nine Types of Light," gets to see the light of day.  Rest assured, there is a different mood to this album given all the factors mentioned, but it definitely provides the album with a different sound altogether.  Dave Sitek at the helm of production duties helps give the album a much more airy and lighter sound, and a very much fresh, rhythmic outlook that isn't as fast paced as such tunes like "Wolf Like Me" off "Return to Cookie Mountain."  Regardless, such tunes as the stuttering "New Cannonball Blues," and the almost hip-hop/rock-esque styling of "Caffinated Consciousness" provide the album with a more brash and deliberate delivery, however you also have a nice accordion introduction in "Second Song," and stark but hard drums strike on such songs as "You," and the eerily arranged "Keep Your Heart." Overall, it's a great catalog continuation from a band that continues to innovate and not sacrifice the subtle nuances that continue to make TVOTR a great band.

Jon Jon Scott (Sound Verite)
82/100
One of America's best exports, Brooklyn's  TV On The Radio, delivers their fourth studio record Nine Types Of Light.  They recorded in LA at producer David A. Sitek's home studio after various solo outings,  among them solo shots from Tunde Adebimpe plus a  little acting (Rachel Getting Married) , guitarist/vocalist Kyp Malone's Americana styling on his solo jump as Rain Machine, and Sitek's Maximum Balloon with Little Dragon, Karen O., TVOTR mates and others.  Recording in LA allowed the crew to depend on themselves, without a million Brooklynites on deck for coloring.
On Nine Types Of Light Singer Adebimpe seems obsessed with love, capturing and maintaining it. It opens with a defense of lovers anthem "Second Song", where jazzy horns accentuate soft disco as Adebimpe cries  "every lover on a mission, shift your know position to the light".  From there the light turns to the neon-blues on  "Keep Your Heart" where there's a darkness that carries over the record; as Adebimpe sings '"I'm gonna keep your heart" it feels like a rainy Sunday.   On the stunning ballad "You"  Adebimpe  pleads " You're the only one I ever loved" over the mid-tempo waltz.  The new-wave, spunky B-52's jolt of  "No Future Shock" feels a bit weird with a "semi-rap" Saul Williams vocal, whose novelty could be a radio hit. "Killer Crane" is another mournful reflective ballad.   The sterling centerpiece  is "Will Do" echoed with a stately elegance, full of tranquility.  On "New Cannonball Run"  TVOTR make more than a few hints at Prince.   "Repetition" is a clunky rocker. A jewel towards the end is the very fine "Forgotten". "Forgotten"  is loaded with marching horns, bells and a few whistles.  Closing with the album's ace rocker "Caffeinated Consciousness".  "Caffeinated Consciousness" soars  with Bowie inspired precision "Optimistic we're gonna survive". TV On The Radio's brand of love, perhaps love is all we need.  The title track "Will Do" alongside  "Keep Your Heart",  "You",  "New Cannonball Run" and "Caffeinated Consciousness" are all keepers.  There's also a beautiful bonus track in "Troubles" where Adebimpe sings "Our love is a sure-fire thing" over a futuristic dubbed-out two-step in the spirit of The Specials.
Nine Types Of  Light finds the band at its most nuanced and meticulous, and will go down as TVOTR's ode to love and romance. TV On The Radio are growing into elder statesmen who continue maturing with a brooding, reflective, melancholy all their own.  Nowhere as ambitious as their 2006 release Cookie Mountain,  or as artfully designed as 2008's Dear Science.  TVOTR are clearly looking forward and enjoying where they are in their lives.  Despite the recent unfortunate news that their bassist/ keyboardist Gerald Smith has lung cancer, and is taking time off recovering. Love, love and more love is the answer from Brooklyn's groove merchants who are sailing with the brightest of smiles.
Josh (Reviler)
82/100
After their initial two "arty" records that brought them widespread attention, the EP OK Calculator and the LP Desperate Youth, Blood Thirsty Babes, TV on the Radio have seemed to mirror the mood of the country on their LP's.  2006's Return to Cookie Mountain was a dark, angry opus spun out during the ominous Bush years.  2008's Dear Science, was a redemptive collection that felt like years of tension were being released, after eight dark years, in their sonic jumbo of sounds. 
Now, three years and multiple side projects later, the group are back with their fifth album Nine Types of Light and there seems to be a restrained, meditative feel to the album.  The mood over the record seems to say that the group, as they have aged, have realized it wasn't so bad before, and it may never be as good as they hope, but we can as least make the most of it while the world burns.  When they sing "Throw your hands up and walk away," on "You," it is hard to tell if they are talking about a relationship or just their overall feeling towards the world.  "Second Song" and "Will Do," would serve as a good soundtrack to those who wish to be having sex when the apocalypse comes, mixing the groups sensual grooves with their usual charging and gloomy instrumentation.
The TV on the Radio from the first two album seem to have grown up, for better or for worse.  The songs on Nine Types of Light have a full, fleshed out sound and a resigned feeling to them.   There is an overcast feeling to the record, but it still feels like they leave the door open, ever so slightly, for some surprising redemption.  If the world is falling apart, I can't think of a better soundtrack than TV on the Radio.

Jon (Reviler)
74/100
I haven't really liked a TVotR record since Desperate Youth, so going into Nine Types of Lightyou could say my expectations weren't really that high.  I actually found the new material pretty listenable though, in part because it's probably the lightest, funkiest, easygoing TVoTR album by a long shot.  To my mind most of the band's back catalogue suffers under the groaning weight of its own pretension and self-seriousness, but with Nine Typesit seems that the band is finally ready to shed a little of that weight.  TVotR as a group is very talented at layering dense sonic textures – and when they do so with a light touch here it feels dexterous and fun.  The songs still aren't anything to write home about but coming from someone who has felt pretty ambivalent towards this band for a long time those thoughts should be taken with a grain of salt.  Still, If I had to listen to any TV on the Radio album I just might choose this one.