Free Album Download: Lewis (electronic side project of Seth Rosetter from Moonstone)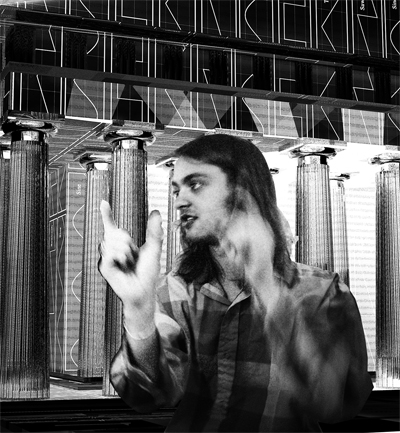 Lewis, an synth-prog side project from Seth Rosetter of Moonstone, is seeing the light of day as a free release from the good folks at the local label Totally Gross National Product. If you want to check out the grimey electronic beeps and hisses (previewed in the short video below), head to the Lewis page on the TGNP site and either stream or download the album. We know the Moonstone guys can venture into other realms, and on the initial listen it seems like Lewis is a vehicle for Rosetter to venture even further into the ether and really craft some  next dimension, dark minamalistic synths jams that fans of the band should really enjoy.
Lewis from Totally Gross National Product on Vimeo.
-Josh
Totally Gross National Product