Woods: Sun and Shade Review (Four Takes)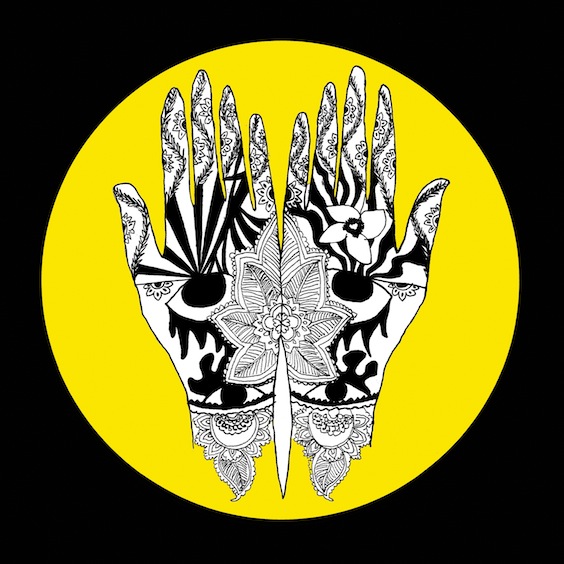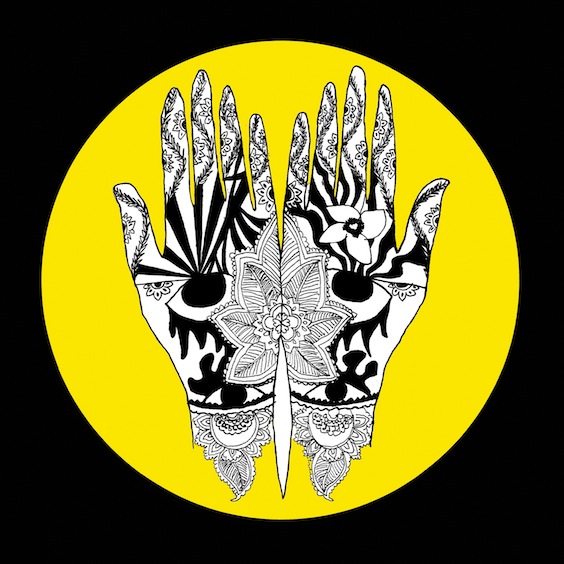 It can be difficult to gain a balanced perspective on an album after reading a single summary of the music. Bias can tilt a review, as can personal taste, history and just about everything else that is unique to the person writing it. So in an effort to offer an expanded perspective in such a medium, here are four reactions, four impressions, Four Takes on Sun and Shade by Woods.

Matt Linden
93/100
I find it amazing that between the San Fran garage rock scene and New York's Woodsist crew, you could taken any given year and have about 20 different albums to chose from. These respective groups of bands – including Ty Segall, Thee Oh Sees, Fresh and Onlys, Sonny and the Sunsets, Sic Alps, Woods and Real Estate off-shoot Ducktails – put out a staggering amount of music each year, and every subsequent year they keep on delivering. For the sixth straight year, Brooklyn band Woods, fronted by Woodsist founder Jeremey Earl, have delivered a full length album full of their signature heartbreaking, classic folk tinged tunes – and this year's Sun & Shade might be their best yet. Their previous two releases, 2009's Songs of Shame and 2010's At Echo Lake, were major accomplishments in their own right, but with Sun & Shade, the band has continued it's growth towards writing songs that somewhat lift their former noise and drone layers, while capitalizing on the tragic lyricism and hone in on their terrific melodies and perfect folk pop songwriting. That's not to say that their knack for arty noise is completely gone – the seven-minute humming drone track "Out of the Eye" and the acoustic, tribal beat epic "Soi y Sombra" is testament to that. But on the whole, Sun & Shade seems more concerned with showcasing Woods' ability to write punchy, melodic folk songs that both make nods to nostalgic folkies of the '60s while still sounding innovative and fresh. The bright, soaring opener, "Pushing Onlys" is my favorite single released so far this year. While songs like "White Out," "Any Other Day," Hand it Out" and "To Have In the Home" are all songs that have the same rambling, cheerful glee that made their previous works so entrancing and somewhat mysterious. The Elliot Smith-esque closer "Say Goodbye" also packs a chilling emotional punch with Earl signing off with, "See me mumbling like a day breeze, like a cool breeze flying by your side." Earl's lyrics and ghostly falsetto vocals again are at the forefront of this release and it is what gives Woods their charm, character and otherworldly appeal. Woods continue to prove that their brand of progressive folk is nearly unparalleled in today's indie/lo-fi scene. Sun & Shade is my favorite release from them so far and I'm eager to see where they take their sound next.

Ali Elabbady (Background Noise Crew, Egypto Knuckles)
87/100
Album number seven for Woods continues to draw on the accomplishments and strides made in their lo-fi experimentation which was at its peak with Songs of Shame and the more recent At Echo Lake, however the band manages to introduce some interesting sounds into the mix, such as the UFO-like howl on "Pushing Onlys," whereas the track "Out of the Eye" sounds like something from early psychedelic rock from the 60s.  "Hand It Out" perfectly fits the mood for the summer coming up (or whatever of one we have left in the TC), while "To Have In The Home" is straight-forward in arrangement, while the drums sparsely play around.  While it definitely draws on the successes of the past efforts mentioned, it also manages to serve as a great soundtrack for summer, while the clarity is present, the lo-fi experimentation hasn't left their bones by any strech, making "Sun and Shade" yet another great listen.

Jeremy Hovda
82/100
On their third LP in three years, the surprisingly prolific Woods stick close to the formula that made their previous two albums so successful, playing sunny sixties folk pop with Jeremy Earl's near-falsetto vocals backed by both fuzzed-out lead guitar and strumming acoustic guitar. While Sun and Shade doesn't constitute a giant step forward creatively, it delivers infectious melodies on every track, with only two exceptions. Unfortunately, the exceptions are nearly three times as long as any other track – the instrumental jams, "Out of the Eye" (7:10) and "Sol Y Sombra" (9:38), which fit uneasily with the rest of the material, don't advance the album in any way and probably should have been left on the cutting room floor.
But the rest of the album works beautifully. Opener "Pushing Onlys" gets things started right with a catchy guitar line and buoyant melody. Earl shows his quieter side on the organ and guitar-backed "Be All Be Easy" and the gorgeous, acoustic "Wouldn't Waste." Sun and Shade is Woods' third winner in three years. Fans of Songs of Shame and At Echo Lake will be quick to welcome this one.

Zoe Prinds-Flash (Website)
80/100 
With every album, Woods have moved further away from from the lo-fi noise folk sound which they embodied in earlier albums such as At Rear House, which is full of distorted noisy folk-inspired tunes that drift in and out of tempo. With each album, the songs get more rhythmic and poppy, and refined. Sun and Shade is a prime example of the result of this transformation– It is a happy summer album that fits well within the like of Ducktails, Real Estate, and Kurt Vile. 
"Be All be Easy" is the most reminiscent of their earlier sound, but the pop influence is clear in the lighthearted guitar riff and uplifting lyrics that feel similar to Akron/Family's Love is Simple.  
"Hand It Out" is a highlight, which is clearly influenced by the continual resurgence and repopularization of surfer pop– pulling inspiration from pop kings, The Beach Boys. It's an upbeat summer song that highlights Jeremy Earl's high-pitched falsetto– which at times can border on squeaky, but mostly floats comfortably along the melody 
Personally, I dig this shift away from the trying-to-hard ambient noise drone that Pitchfork drooled over. I am an extreme fan of the not-so-recent surge of sugary rock pop that has been springing up everywhere.  
In earlier albums Woods have sounded a little too loosely put together, with rambling noisy interludes and no clear focus. Where they have been the most successful is when they hold on to simple, strong, and catchy melodies, and Sun and Shade proves successful in this respect.  Some may criticize them for subscribing to more of a poppy sound, which is true, however they mostly succeed at it. Their only issue is that with subscribing to a popular genre, they can easily be overlooked. They're sound doesn't really have anything unique that makes them stand out in the crowd of quite excellent other bands. 
"Pushing Onlys" – Woods by forcefieldpr