US Christmas: The Valley Path Review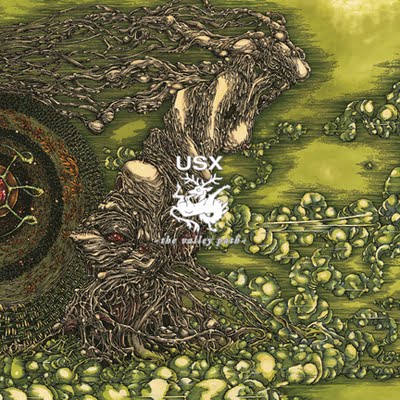 78/100
Creating an album of a series of cohesive songs is a hard enough task. Creating a cohesive album of one track might be even more complicated task. For their latest record, The Valley Path, US Christmas decided that the only proper course of action following their acclaimed 2010 release, Run Thick In The Night, was to create a 40-minute track. "A true idea must be made real." singer and guitarist Nate Hall writes, "When the idea for The Valley Path was imagined, all involved agreed it was true and went forward. Forward in thought, forward in vision, forward in action. We achieved what we wanted to achieve, and whatever is said about The Valley Path, it will stand." Hailing from the Appalachian mountains of North Carolina and Tennessee, US Christmas has been touring behind and releasing their brand of heavy psychedelic blues for the last good part of the decade.
The Valley Path starts on a slow guitar build over the sound of chirping crickets before Hall and violinist Meghan Mulhearn's vocals echo each other. Drums slowly build into a slow pulse creating a hypnotic sway with the repeating guitar riff. Things eventually cool off into a lull, with twangy guitar chords giving way to an almost silent break before the band kicks in. The second section of The Valley Path sounds like something from the Neil Young songbook of the 70s. Things eventually fade to the crickets before things get heavy and return to the original theme building into an epic closing.
The 40-minute epic is no easy task, and US Christmas executes it well. The band has a vision and knows how to make it happen. While sometimes I think this could have worked broken into sections, as a whole, The Valley Path is a well-executed epic.
-Adam
Writer / photographer / Reviler co-founder