Nick Diamonds: I am an Attic Review (plus free download)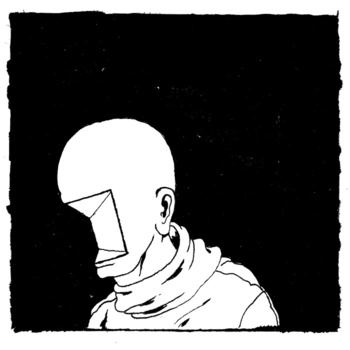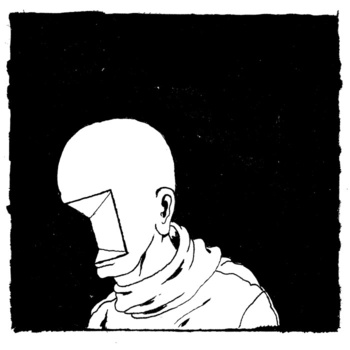 Nick Diamonds, known for his work with the amazing pop weirdos Unicorns and Islands, has dropped a solo LP titled I am an Attic on his bandcamp page. While it seems like the album is a legitmate side project (which means Islands still live and, sadly, Unicorns are still extinct). While these songs clearly haven't been put through the process that Diamonds usually applies to his material, it still is an interesting batch of songs that highlight his unique and compelling songwriting voice.
Although his material has always been strewn with dark undertones, Diamonds is straight up buzz kill on the LP, with the song "Used to Be Funny" circling around the wrist slitting mantra "that was a long time ago," referencing good things in his life that no longer exist. In the tags for the album, Diamonds references both the tone and quality of the album, labeling the songs under the category "bummer" and "bedroom." Both apply, but like everything he does it isn't easy to categorize all that is going on. The 11 songs on I am an Attic are, as one would expect, stripped down versions of the material fans are used to from Diamond. "You Must be Choking" features a forlorn vocal line meshed with a wobbly guitar, creating a seasick like feeling that feels like an anchor tied to the listeners ankle. When he starts "Fade Out" with the line "everyone knows this song but you," his usual playful voice sounds worn and sad, heavy with the weight that even songs about jellybones can't overcome. There are a few tracks (like "Dream Dream Dream") that seem a little to by the numbers, but even in his bedroom and stripped of the goofy nature and bells and whistle Diamonds shows that he is a supremely talented songwriter who crafts songs that fall just outside of the normal "pop" spectrum while still writing songs that have a strong playback value.
Is I am an Attic going to surpass Diamonds work with Islands or Unicorns (or even his retro folk of Human Highway)? No. But these songs are the equivalent of the notes of a famous writer. While they aren't the polished final pieces of work that a novel (or album) would represent, they serve as a reminder of the immense talent possessed by certain individuals. With outlets like Bandcamp, artists like Diamond now have an outlet to release material that simply wasn't a good fit (re: too depressing) for music buying public. That doesn't mean you shouldn't check out albums like I am an Attic, as they help to connect the dots to artists like Diamonds who often hide behind their convoluted songs and knotty wordplay to not let people in. While it is rough around the edges, I am an Attic offers a glimpse into this fascinating artist and his great songwriting talents.