Zola Jesus: "Seekir"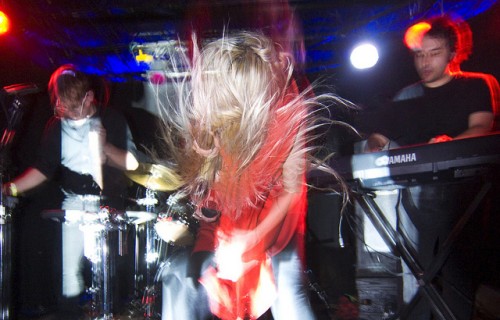 I have had mixed feelings on Wisconsin-by-way-of Russia, goth but not "goth" recording artist Zola Jesus. On one hand I enjoy the hell out of her live. On the other, her recorded music just doesn't generally move me in the same way.  I had thought that after her recent fantastic show at the 7th St. Entry that I might be a lifelong fan but this first single "Seekir" from her forthcoming album Conatus has me feeling relatively cold.  Maybe its because the song seems to take a relatively long time to really warm up and get its stride – it starts off sounding like a relatively innocuous disco/electronic pop tune and gradually swells to epic proportions, increasing in volume/density as it slowly reaches an apex.  I like it but its definitely not bowling me over.  I am only on a couple listens though so I will reserve judgment for the full length LP which will be out on 10/4 via Sacred Bones.
— Jon Behm
Zola Jesus – Seekir by sacredbones
Zola Jesus:          Site
.