Villa Rosa: Blue Diamond Island Review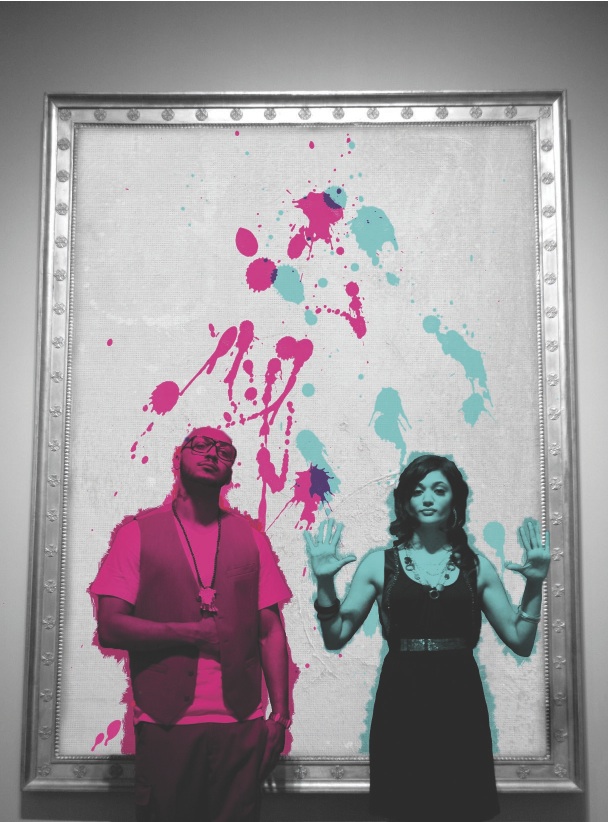 We must have been really good last winter or something to put up with that crappy ass weather. Same goes for the beginning of this fall, because we've been blessed with some really great and talented super-duos who have joined forces and given us some records to remember. Muja Messiah and Maria Isa originally joined in collaborations on each others records, and now they've joined forces to form Villa Rosa, and along with a wonderful production palette provided by such likes as Mike The Martyr, Benzilla, Martin "Doc" McKinney, and DJ Turtleneck, they give us good, yet revolutionary vibes on their debut record as a team, called "Blue Diamond Island".
First thing to talk about is the production; Villa Rosa comes serious with the likes of beats from the aforementioned producers in the previous paragraph, and it helps the production run the gamut from Wild Western Rap with "So Far Away", to the reggae tinged vibes delivered in "Blindfolded", it keeps everything easy on the ears and allows Muja and Maria the canvas needed to provide various themes of revolution, struggle, storytelling, and good ol' fashioned braggadocio and real life, which while its in abundance, isn't nearly done as well as Muja and Maria do it. Even the guest appearances such as I Self Devine providing a blazing burner of a verse on "Chico," and Dodi Phy on "Food".
Meanwhile speaking of our two stars, Muja and Maria both have something that hasn't been seen in some of the duos that have arisen; and that is chemistry. The way both of them sound on record is the reason we loved them when they cross-pollinated on each other's projects; they just come together and make great music. You can hear it in such songs as "Holy Land," which blends both Maria and Muja's knack for detail, whereas "Watch Out" provides for just a nice all around party jam, and the bouncy beat on "Uma Thurman" lets them flex their muscle without succumbing to making the standardized radio jam. And this is where Villa Rosa succeeds; they make tunes that are easy on the ears with food for the brain, something rarely meshed well in the collaborations we've been given this year.
-Ali Elabbady (CEO/Producer; Background Noise, Egypto Knuckles)
Catch their 18+ release show Saturday night ($10/doors at 6) at First Avenue with Malamanya, Carnage, Mayda, Mike the Marytr, an opening poem by Somali youth, DJ Dan Speak & Simon Birch, Hosted by Mally