Dylan LeBlanc: Pauper's Field Review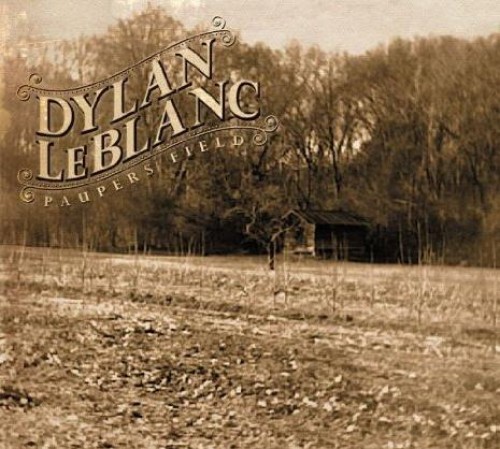 75/100
Only twenty years old and it already sounds like Shreveport, Louisiana songwriter Dylan LeBlanc is carrying the weight of the world on his shoulders.  A master of the sad-bastard method of country music, LeBlanc pours his heart into songs about loss, death, and drinking (though he is ironically not old enough to get served at the bars he sings about).  While LeBlanc's music shares a passing resemblance to Ryan Adams' wistfully nasal baritone, it's country legend Townes Van Zandt that the singer seems to channel directly with his masterful steel guitar accompaniment, chemical dependency issues, and bluesy poetry.   The singer's Wikipedia page names the Fleet Foxes as another influence, but it's a reference that smacks of a marketing/PR company's ploy to associate the musician with modern popular acts.
LeBlanc's style is anything but modern though – even in terms of popular revivalist bands who have brought genres like Appalachian folk and 60's psychedelia back to the charts.  Unless traditional country music also gets its day in the sun once again, LeBlanc's sound is destined to remain esoteric.  Considering that, it will be very interesting to see how the world reacts to the singer's debut record, Pauper's Field, which will definitely make the rounds due to LeBlanc's Rough Trade signing.  "Field" is a ramshackle collection of songs that fly in the face of popular music (even popular country music).  While the album starts with what sounds like a half-hearted attempt at pop country (and a bad one at that) "Low," it soon evolves into its traditional country roots where LeBlanc sounds more natural.
"If Time Was For Wasting" dictates a story of lovers, separated by a door – separately musing on their relationship.  LeBlanc doesn't cut himself any slack in the narration, calling himself out for his "cold hearted ways" over twangy steel guitar.   LeBlanc occasionally dips into the corny and clichéd ("both of our hearts are the key") but generally his lyrics are fresh and heartfelt.   Other standouts include the Emmylou Harris guested "If the Creek Don't Rise," (notably also covered recently by labelmate and vocal LeBlanc supporter Alela Diane) "Emma Hartley," and "No Kind of Forgiveness." "I Aint Too Good at Losin" also paints a vivid picture of the singer's sad sack self image, but at times one wishes he would expand his repertoire a bit outside of the country-singer-as-miserable-drunk persona, which in songs like "5th Avenue Bar" seems a little contrived.
Pauper's Field isn't perfect by any means, but it shows the promise of a very young songwriter that may one day create a masterpiece.  He's already picking up reputable artist bona fides as well as an excellent word-of-mouth buzz.  I wouldn't be surprised if one day he blows us all away.  Pauper's Field isn't quite there, but LeBlanc's got plenty of time.
— Jon Behm
Dylan LeBlanc – If Time Was For Wasting
Pauper's Field will be released on August 24th on Rough Trade
Dylan LeBlanc:          Myspace