Jens Lekman: An Argument With Myself EP Review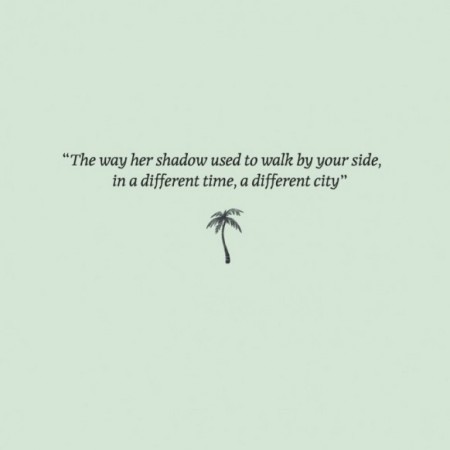 It's been a long four years since Jens Lekman released his last album, Night Falls over Kortedala. While in this day and age a silence that long can mean career death, Lekman's output up until this point has been of such caliber that there is still no small number of fans waiting for the follow up.  Which is precisely what makes An Argument With Myself such a disappointment.  Not only has Lekman's four year Australian exile only managed to produce an EP's worth of songs, beside his earlier work the new tunes pale in comparison.
Argument is filled with five slight, reggae tinged songs that find the once-incredible songwriter struggling to come up with the words to express himself.  "An Argument With Myself" is literally just that, the singer bickering to himself as he wanders around downtown Melbourne to punchy synths and arpeggiated guitar.  What might have been a clever construct quickly begins to sound cheesy when Lekman gets to the "Shut up. No YOU shut up" portion of his manic dialogue, and though there are still glimpses of his cleverness, it's not easy to look past the song's glaring issues.
"Waiting For Kisten" addresses the singer's hometown/celebrity issues as he recounts trying to find Kristen Dunst in Gothenburg, though it does so to a beat that sounds like it was a throwaway cut from Graceland.  "A Promise" and "New Directions" aren't much better, though the latter is probably the best of the bunch and employs a poppy horn part and female backup singers (which is all fine until you get to the jazz saxophone solo).  And "So This New Guy At My Office" is definitely the EP's strangest – it's a full on, lackadaisical reggae beat over which Lekman just sort of speaks his thoughts (at one point he even apologizes for babbling).
Unfortunately there isn't a lot to Argument that really seems to hit the mark – which is frustrating because Lekman has proved over the course of his last two (really three) records that he's one of indie rock's finest songwriters.  On the new EP Lekman's trademark earnestness and charismatic wit seem to have been replaced by an overwhelming anguish (The cover of the EP practically screams "wounded!").  When he is at his best Jens Lekman is loveable and full of wry humor.  Here though he just seems like he's working out some issues.  You can blame it on whoever seems to have broken his heart.  You can blame it on Australia (this is Lekman's first release since moving there from his native Sweden).   Or you can simply blame Lekman himself.  But whoever is at fault, An Argument With Myself falls far short of the songwriter's true talent.
— Jon Behm
Jens Lekman – An Argument With Myself
An Argument With Myself is available at Secretly Canadian
Jens Lekman:          Site
.