Astronautalis: This Is Our Science Review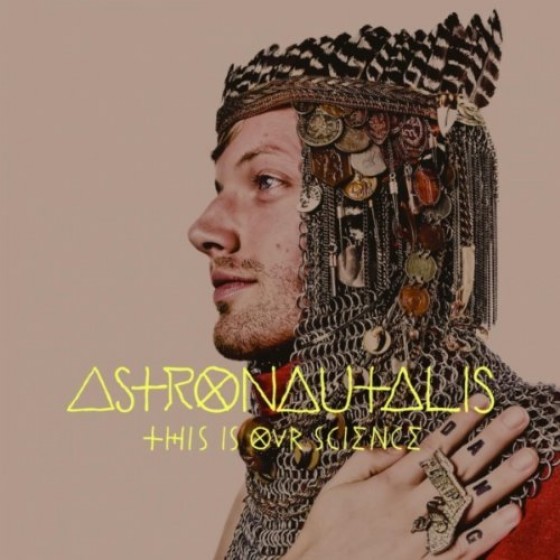 Astronautalis' fourth record, This Is Our Science, is very much sonically a darker sounding record. At the same time it strikes more chords melodically, his singing on Science is very reminiscent of the blues tradition, it has a similar guttural draw-out and tends to reflect more utilizing brash emotion, but when his vocals start layering, a tinge of metal touches at the bluesy drawl, and makes for some magnificent vocal work. But aside from his singing, his rapping also takes center stage, as he shows that his roots which are stemmed in battle rap (as can be seen at his live shows when he raps on topics given by his audience) give him a technical ability that is unmatched line for line.
But aside from the rapping, the musical aspects of Science take center stage here, such as the progressive and brilliance found in "Measure The Globe," whereas "The River, The Woods," is sonically speaking the closest hip-hop sounding cut on the album, which is not a bad thing at all, if anything it speaks to the versatility of the beats used on here, rich in texture, especially on the hilariously titled "Dimitri Mendeleev", and his delivery fluctuates between singing and rapping during the duration, but the one noticeable thing is the way the songs were written, nothing feels forced. It's helps show that the body of work that is This Is Our Science is definitely a crowning moment by Astronautalis, and here's to hoping future works continue on the path this one has forged for him.
Ali Elabbady AKA Egypto Knuckles (CEO/Producer, Background Noise Crew)