An Introduction: Fire in the Northern Firs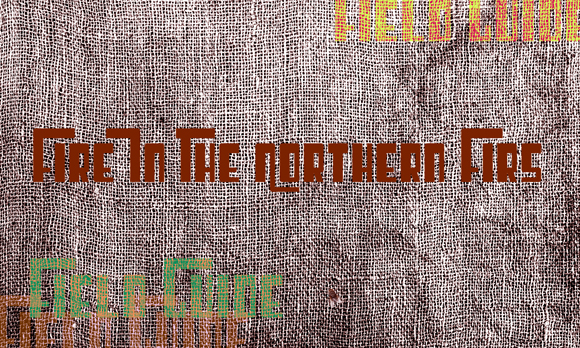 Reanimated from the miscellaneous body parts of three local bands, Fire in the Northern Firs stitches together a darkly beautiful monster of psychedlelia, shoegaze, improvisational music that draws equally from Siouxsie Sioux and Mogwai, Dead Can Dance and Swans. Like the Bride of Frankenstein meets a belligerent wine-o meets Found Magazine.
With Carin Barno (of First Communion After Party) on augmented vocals, guitarist Adam Kirsch (of Good Day, Montag) consistently harshing your buzz with walls o' sound and galvanized histrionics, and Sun in the Satellite's former rhythm soldiers Shane Kramer and Scott Weller rounding out the overwhelming shoegaze-cum-Turing-Machine aesthetic, you're in for a loud case of blown-out dreamcore .
Check out their song, "It's a Dark Horse, Brad," below. The track's raspy, howling, cryptospiritual undertones reminded me of "The Hanging Garden" by the Cure. Feel free to disagree.
"It's a Dark Horse, Brad" by Fire in the Northern Firs
Fire in the Northern Firs are releasing their debut, a six-song cassette called Field Guide (it comes spray-painted and wrapped in burlap!), at Hell's Kitchen on Saturday, November 19. Go get it—for cultural survival reasons, at the very least.
—Will Wlizlo