Ana Tijoux: "La Bala" Review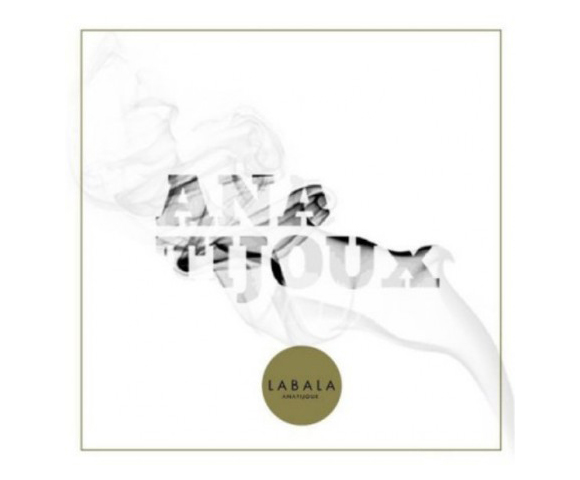 On her follow-up to 2010's 1977, Chilean/French rapper Ana Tijoux further explores the nascent jazz/hip hop fusion aesthetic of that record. While 1977 found a balance between hard-hitting rhymes and sultry beats, La Bala tips the scales toward jazz and R&B. Though an extremely capable rapper, Tijoux spends almost as much time on La Bala singing as she does rapping—similar to what we recently heard on Doomtree emcee Dessa's A Broken Code.  La Bala's most lively rapping can't even be attributed to Tijoux—a guest rapper from Los Aldeanos takes that prize with some fierce wordsmithing on "Si Te Preguntan," on which Tijoux mainly sings the chorus (though she does rap a verse toward the song's back end).
And while there isn't anything wrong with Tijoux's singing voice, there also isn't anything all that special about it. Tijoux brings a fiery passion to her Spanish-language verses when she does rap them. As singer her vocals are merely good without being captivating. Despite a weaker vocal ability, several songs off of La Bala are bound to evoke some comparisons to a "Latin Erykah Badu" (particularly smooth jazz number "Quizas"). Generally, Tijoux strikes a fine enough balance between rapping and singing that her strengths in the former mask any weakness in the latter. In fact, the line between rapping and singing is often blurred to the point of not really being able to pin the sound down firmly in either camp.
When Tijoux does break out and rap, the results are often mesmerizing and enchanting. Titular track "La Bala" and "Las Cosas Por Su Nombre" are both standout singles in which Tijoux shines with expertly calibrated rhyme schemes.  The record's production shines as well—La Bala is drenched in sultry strings (similar in style to Janelle Monae's recent ArchAndroid) that are the silky smooth foil to Tijoux's hard-edged words. (However, again, when she sings, the juxtaposition effect is lost.) The beats and sampling also are generally executed well—though "Shock" occasionally falls into the all-too-common trap/trope (in Latin hip hop) of sounding like a Manu Chao song.
If my complaints about Tijoux's singing voice turn you off, don't dismiss the album outright–on La Bala Tijoux is as fine a singer as most around, and La Bala is a very successful fusion of jazz and rap. In a world where celebrated female emcees are still rare, though, it can be difficult to see one of the genre's brightest stars drifting towards the jazz vocal category (which has been brimming with females since Billie Holiday and beyond). It's Tijoux's choice though—she's got the talent to become a great rapper or, in all likelihood, a great singer. My own predisposition biases me towards the former, but I have to admit La Bala shows that Tijoux has got some talent in the latter as well.
La Bala is available now via itunes and will be on sale in other formats via Nacional Records on 1/31
—Jon Behm