Peter and the Wolf: Easy Mountain Review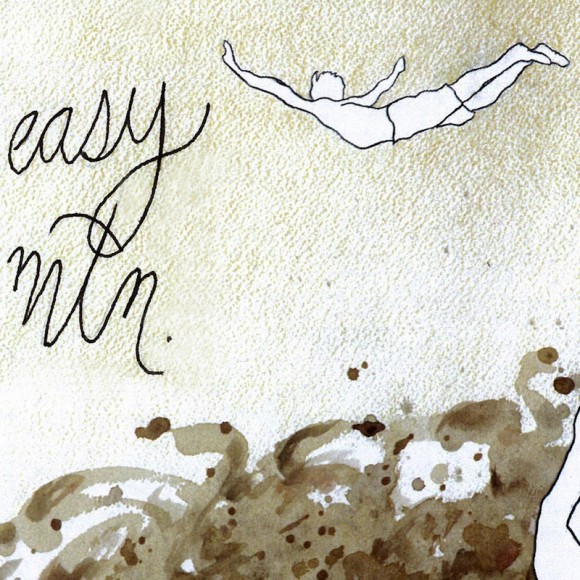 When Red Hunter, lead singer of Austin folk band Peter and the Wolf, sings the phrase "I'm Living the Dream" on the song "Rosariot," I found myself wondering what exactly he meant. Did he mean he had everything, the living manifestation of all that he ever wanted? Or was he saying he lives his life in a dream? Either could be possible listening to his new LP Easy Mountain. Hunter is not yet sounding completely content, but the worn vocals and lush instrumentation on Easy Mountain give the impression of a well-worn soul, or at least someone who has seen and experienced enough to fill a songbook or two.
From the boardwalk folk of "Lightfalls" to the mellow, plaintive "Silver Sand," anyone who has heard Hunter's well groomed and emotive folk styling's will feel right at home on Easy Mountain. Even when he falls victim of trite lyrics like "nothing to do but walk around/maybe to the end of town" on the somber, folky "Sure I see the Sun," he still can ramble on with his folky charm. The track, even with its lyrical shortcomings, feels like a lo-fi , more depressing Simon and Garfunkel. His last LP was the Of Montreal-esqe freak funk under the nom de plume of Traffique, which he slightly references on the eccentric "The Sunglasses Song," which leans on a bubbling bass synth line instead of acoustic guitars and mellow string arrangements.
Hunter makes the kind of music that is deceptively simple and almost too easy to absorb on first listen, giving the listener the impression that it isn't any deeper than your average top 40 song. The track with Peter and the Wolf if that most of the songs prove to enigmas wrapped in dual vocal parts and slight twists of phrases. From the first time I heard the stunning "Safe Travels," which is still one of my favorite songs of all time, I have found Hunter's material to be captivating and hard to resist. Whether Easy Mountain is Hunter living in a dream or through a dream, whatever it is I hope he can keep it up.
Listen to preview tracks below and grab the album straight from the source HERE.
-Josh