Outer Minds: Outer Minds Review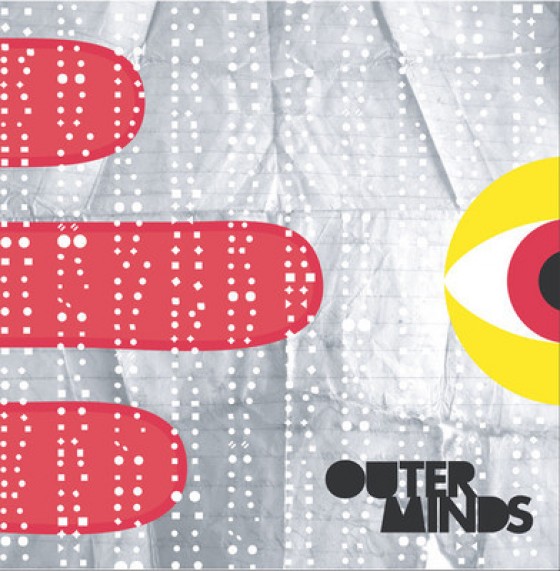 When I first heard the name Outer Minds, it was because local favorites The Blind Shake were championing this Chicago band, which is about all the recommending I need. I assumed that this meant the band would have a similar garage-rock-on-steroids sound as The Blind Shake, and I was partially correct. The band, who have released music on the great Chicago label HoZac in the past, share an affinity for a classic garage rock sound The Blind Shake, but wring their sound through a pysch prism that ends up giving them a sound slightly to the left of the pummeling material the Blind Shake do so well.
On portions of the record, including the searing "Conversation" and "Campfire Lights," they tap into the same influences as the Black Lips. Fuzzy power chords, with just a hint of jangle, are meshed with catchy but distorted vocal melodies, paying homage to the classic work that should have made the 13th Floor Elevators the biggest band in the world. They reference other garage rock revivalists like the Brian Jonestown Massacre on tracks like "Something New" and organ driven "The Road," but the standout of the LP is the haunting "Until You're Dead." The track features powerful mixed gender vocals that will remind local fans of the burnt soul garage rock that First Communion Afterparty were doing so well a few years back.
Even when the group steps out from under the ominous clouds, seen best on the spry jangle of "Gimmie a Reason" and the poppy "Footsteps," where they show off some impressive cascading vocal harmonies, there is a cool vintage sound that the band cultivate. Like the bands referenced in the review, Outer Minds have no problem wearing their influence on their sleeves, but make sure to add their own unique twist to the sound. Outer Minds, which is out now on the Southpaw Records label, is the most enjoyable slab of throwback garage rock I have heard this year.
Check out the band tonight at the Turf Club with Teenage Moods for a paltry $6.
-Josh