Robert Glasper: Black Radio Review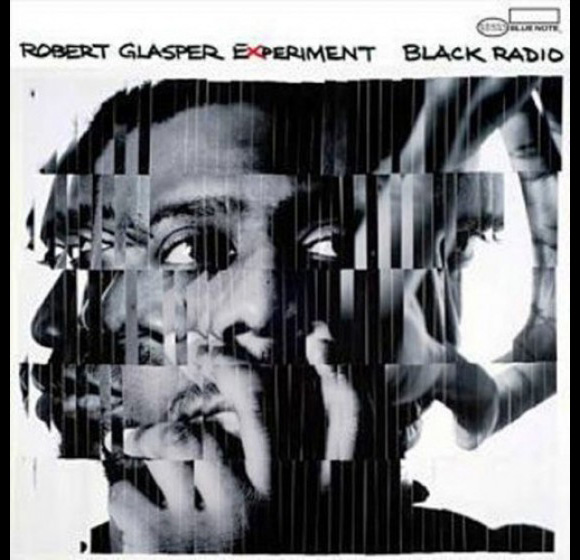 In 2009, Robert Glasper released Double-Booked, his third record for the historic jazz label, Blue Note. Capitalizing on the album's witty title, Glasper used two different backing groups. Half of the record was done with his traditional acoustic trio, while the other half was with The Experiment, a group which incorporates elements of soul, R&B, funk, and rock into their sound. While most of Glasper's previous work has been jazz-oriented, he explored a more varied sound with The Experiment. Glasper shifted between the two groups on styles on Double-Booked, but his latest record pushes him completely into the realm of The Experiment.
Black Radio, credited to The Robert Glasper Experiment, is the group's first proper record. For their debut, The Robert Glasper Experiment humbly chose to take center stage, featuring other artists on nearly every track. Erykah Badu guests on a stunning version of Mongo Santamaria's "Afro Blue," during which Badu deftly weaves lines over the cascading piano and Rhodes of Glasper. Rounding out The Robert Glasper Experiment are multi-instrumentalist Casey Benjamin, bassist Derrick Hodge, and drummer Chris 'Daddy' Dave (who just finished a stint as the drummer touring with D'Angelo in Europe).
Backed by this band, every one of the artists shine. Lalah Hathaway fronts a cover of Sade's "Cherish The Day," which features a kaleidoscopic sax solo by Benjamin. Black Radio brings together an ensemble of heavy-hitters, including Meshell Ndegeocello, Musiq Soulchild, Stokley Williams (of Mint Condition), Bilal, and Mos Def, to name a few.
Stylistically, Black Radio recalls the heavily groove-based R&B/soul/jazz from the early '00s (think the Soulquarians and Roy Hargrove's The RH Factor). However, instead of merely imitating, Glasper finds his own unique sound, due in a large part to the incredible chemistry of his band. Chris Dave's post-Dilla boom-bap drumming, the incredibly tight pocket of Hodge, and the fluttering horn pads and futuristic singing of Benjamin all help Glasper provide a sonically rich backing to the showcase of talent that is Black Radio.
Like Double-Booked, Black Radio's title is its central theme. On one hand, the title references the album's cast of entirely black musicians. On the other, it's a reference to the black box of an aircraft, which is a small device which records information and audio through the duration of an airline flight in case there is any sort of mishap. Like a black box, Black Radio serves as a snapshot into the current world of black music, and it's one that will almost certainly stand the test of time.
—Cole (On the Corner)