Ty Segall: "Spiders" 7" Review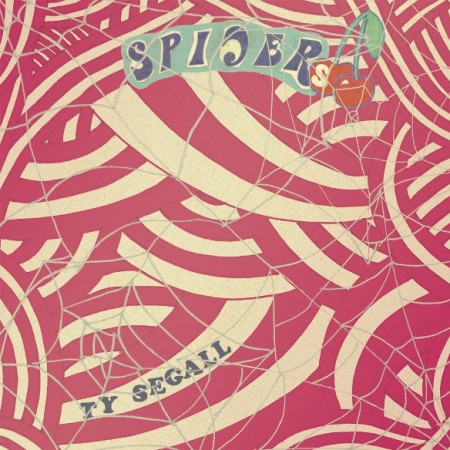 I usually start my Ty Segall reviews off with some kind of joke about how ridiculously prolific the artist is – something along the lines of "another record! Can you believe this guy?"  However it's gotten to the point where such commentary is largely superfluous.  Ty Segall releasing new music every few months or so is now just pretty much the norm.  The most recent such installment (aside from the forthcoming singles compilation) is a 7" single entitled Spiders which will be available soon (11/8) on Drag City.   Spiders  contains two new tracks and a cover, each a different variant on Segall's established sound.
The double A side features "Spiders" and "Hand Glams." The former is a sludgy, highly distorted take on stoner metal featuring unintelligible lyrics over sledgehammer guitar chords.  The latter starts out as a dirt cheap sounding synthpop jam before morphing into a garage pop tune that's buried under so much distortion and wailing that the melody is almost unrecognizable.  The B side features a cover of the Groundhogs' 'Cherry Red," a British garage pop tune that Segall makes his own by adding his trademark primitive guitar playing and bestial screams.  I recently heard someone make a comparison between Segall and rockabilly/primitive jazz artist Hasil Adkins, and listening to Segall's unhinged ferocity I am starting to think the likeness has some merit.
If you dig Ty Segall's endless back catalogue of hastily slapped together and manically intense songs (as I do) then you will doubtlessly get a lot of enjoyment out of Spiders.  If you are still on the fence though it might not be the best place to start.  Instead, consider Segall's excellent full length from just a few months back Goodbye Bread.  Hardcore fans though – Spiders is a must have.
— Jon Behm
Pre-order Spiders here
Ty Segall:          Site
.
Ty Segall – "Spiders" by Consequence of Sound