The Parlour Suite: "Everyone's Looking" Review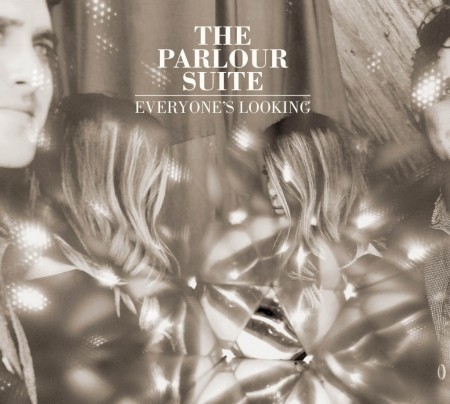 With the demise of Roma Di Luna last year, there is a noticeable gap in the market for husband and wife roots/folk duos.  The perfect opportunity, you might think, for Joel and Inga Roberts (The Parlour Suite) to step up and fill the void.  The Roberts, however, don't seem to be interested In fulfilling any legacies – the further along the get the further they seemingly move away from their folk/blues beginnings.
The couple's newest record, Everyone's Looking, is a collection of throwback pop songs that would sound more appropriate at a fifties beach party than some folky coffeehouse.  Joel still shows off bluesy chops in his guitar playing, however the band's sound is dominated by Inga's irrepressible vocals  which bounce and bop along in a perpetual state of bliss (one notable exception is "I'm Fred Astaire" in which Joel leads in his strikingly Randy Newman-esque baritone).  The sound is reminiscent of a time when irresistibly cheerful pop dominated the airwaves (think 1964: early Beach Boys, Martha and the Vandellas, etc).  Occasionally it seems as if the Robertses  exist in a perpetual state of summer where the most pressing engagements are the next opportunities to dance and most problems can be sorted with a smile.  Judging by your outlook on life, the effect can either be charming or gratingly upbeat.
Consider me mostly charmed.  Inga and Joel have a talent for melody and also an unabashed earnestness that makes their music hard to dislike.  Everyone's Looking is full of pleasantly toe-tappable melodies – most notably the slack-key inspired title track as well as clear-eyed romance tune "Two Window Shoppers."  Once the heat is truly back and the summer is at its sweetest, you will be hard pressed to find a better soundtrack to enjoying blue skies and lapping waves.  Just don't listen to it if you are in the mood for something somber and serious.
    — Jon Behm
The album release and tour kickoff show for Everyone's Looking will take place on April 13th at Cause
.